Australia's best vacuum brand
We've calculated Australia's top barrel or upright vacuum brand for performance, reliability and customer satisfaction.
What brand of vacuum is best?
---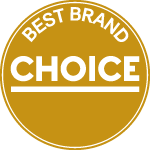 Which brand of vacuum should you buy? We've identified the best upright and barrel vacuum cleaner brand based on our test results and feedback from our members on satisfaction and reliability.
CHOICE created Best Brand to help guide you when choosing a product – with the knowledge that not only has the brand performed well overall in our lab testing throughout the years, but it's also well regarded by CHOICE members for customer satisfaction and reliability.
How was the Best Brand calculated?
The Best Brand Vacuum is based on our test results for upright and barrel vacuums over the past 36 months, as well as the most recent customer satisfaction and reliability information submitted by CHOICE members on their experience with the brand.
So which vacuum brand is currently making great products?
Results below: log in or become a member to find out
How we get the data
We calculate a brand's reliability score and owner rating based on our survey of 8298 CHOICE members who owned a vacuum cleaner in 2016.
Brand recommendation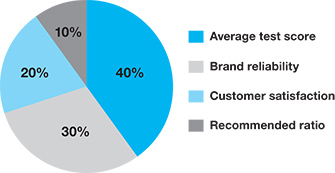 Average test score – 40%
Brand reliability – 30%
Customer satisfaction – 20%
Recommended ratio – 10%
About the scores
Average test score
Measures the average score for all models tested in the CHOICE labs for each brand. Our testers assess performance which includes carpet and hard floor dirt pick-up, as well as how easy it is to manoeuvre the unit across the floor, and empty the dirt. For more, see how we test vacuums.
Brand reliability
Our CHOICE customer insights team grilled several thousand members in the annual CHOICE survey about whether they've run into any problems with their vacuum cleaner in the last 12 months. These results don't include robot or stick vacuums.
Customer satisfaction
Our survey also asks how satisfied members are with their vacuum on a scale of "excellent" to "terrible". So even if a vacuum develops a fault after six months, it's still possible for it to have a high satisfaction score – perhaps the company has customer service that goes beyond expectations, or the product is simply too good, despite some performance quirks.
Recommended ratio
Calculates the percentage of the vacuums that CHOICE recommends for each brand. The greater number of models that earn a recommendation, the higher the recommended ratio score.
Want to see more? Get full access to this expert information, plus all our product and service reviews. (Billed quarterly at $26.95.)
Already a CHOICE member? Log in now
Join now
---