Cleaning products from Vanish, Jif and more that are worse than DIY
Scrub up on the bathroom, laundry and window cleaners you shouldn't waste your money on.
Dirty little secrets
---
We've tested hundreds of cleaning products in our labs here at CHOICE and found that some are just a plain old waste of money.
We reveal the cleaning culprits you're better off swapping for plain water or homemade alternatives.
Toilet cleaners
Not all cleaners are created equal, and in the case of these ones, you're better off literally flushing your money down the toilet.
These toilet cleaners failed to outperform plain water, which scored 45% in our test:
Duck Deep Action Gel (45%)
Harpic White & Shine Thick Bleach Gel (45%)
Oomph Toilet Gel (45%)
Coles Toilet Cleaner (40%)
Coles Ultra Toilet Gel (40%)
Harpic Fresh Power (40%)
Woolworths Essentials Toilet Cleaner (40%)
Dishonourable mention: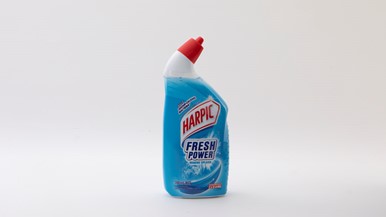 Coming in equal-last in our toilet cleaners test is Harpic Fresh Power, which has the dishonourable distinction of costing more per 100mL than five out of the six toilet cleaners we recommend.
Check out our toilet cleaner reviews to find out which toilet cleaners came out on top.
Bathroom cleaners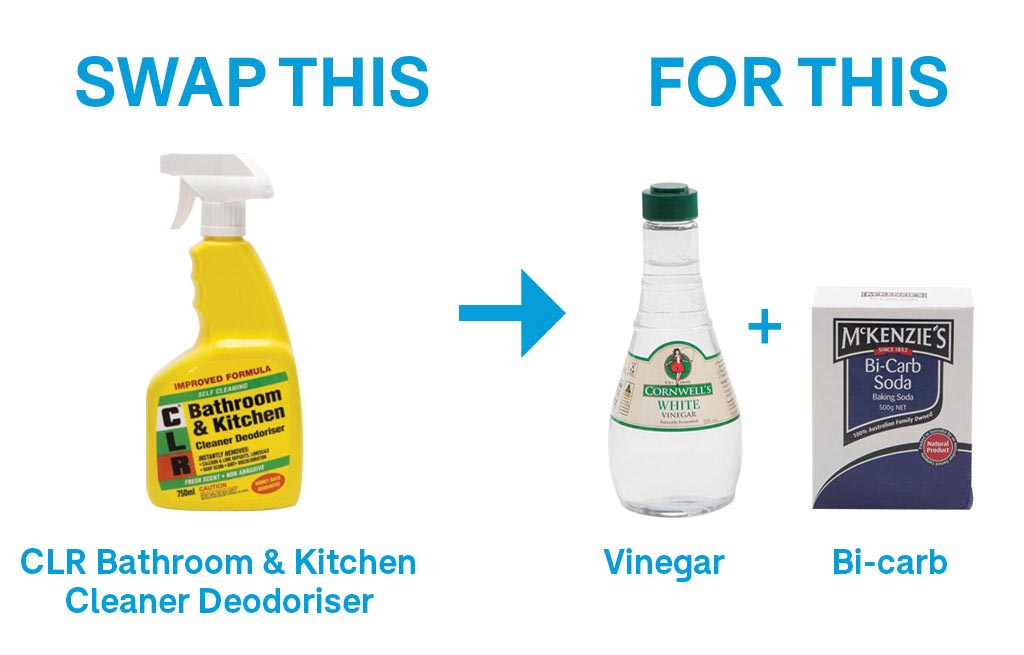 Our homemade recipe of bicarb and vinegar scored 48% on our test.
That isn't a great score, but it still outperformed 11 out of 20 of the pricey commercial products we tested:
CLR Bathroom & Kitchen Cleaner Deodoriser (47%)
Easy-Off Bam Active Foam Soapscum & Shine Lemon Zing (47%)
Dettol Healthy Clean Bathroom Rapid Foam (44%)
Power Force Pro Bath and Shower Cleaner (44%)
Woolworths Select Bathroom & Shower Cleaner (44%)
Glitz Bathroom Cleaner (42%)
Glitz Shower Bathroom Foam (42%)
Pine-O-Cleen Bathroom Expert (42%)
Power Force Bright & Clean Flushable Bathroom Wipes (42%)
White King Bathroom Power Gel Lemon (41%)
Woolworths Homebrand Cloudy Ammonia (40%)
Dishonourable mention: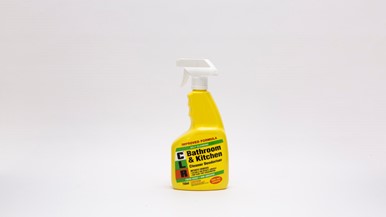 CLR Bathroom & Kitchen Cleaner Deodoriser. Scoring just 47%, this bathroom cleaner costs a whopping $13.20 – that's $1.76 per 100mL.
The top three performing products range from 72c to $1.20 per 100mL, making them cheaper AND more effective.
Check out our bathroom cleaner reviews to see which ones came out on top.
Carpet stain removers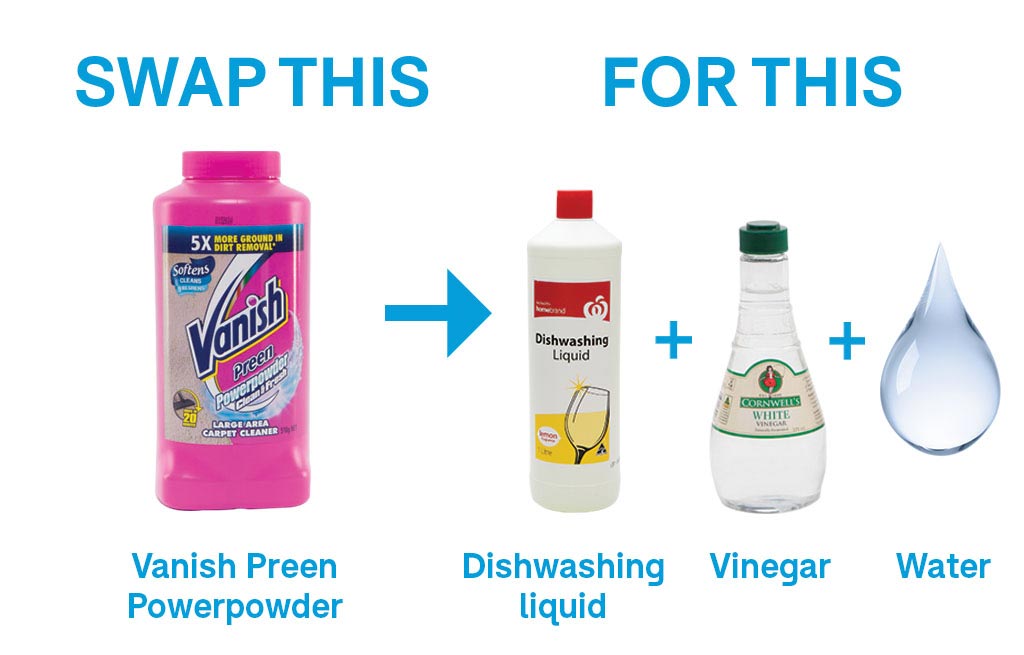 If you've just spilt a glass of red on your pristine white rug and you have no carpet stain remover on hand, we have good news: every single commercial product we tested in our carpet stain remover reviews was less effective than a homemade mixture of dishwashing liquid, white vinegar and water.
Even better, the homemade alternative costs just 42c/100mL – a fraction of the cost of commercial products (which cost up to 12 times as much)!
Dishonourable mention: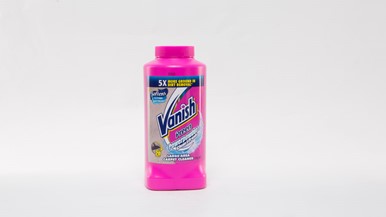 Coming in less effective than plain old water (which already has a pretty terrible test score of 26%) is Vanish Preen Powerpowder carpet cleaner, which scored just 25% and costs $2.88/100mL.
Here's how we test carpet stain removers.
Window cleaners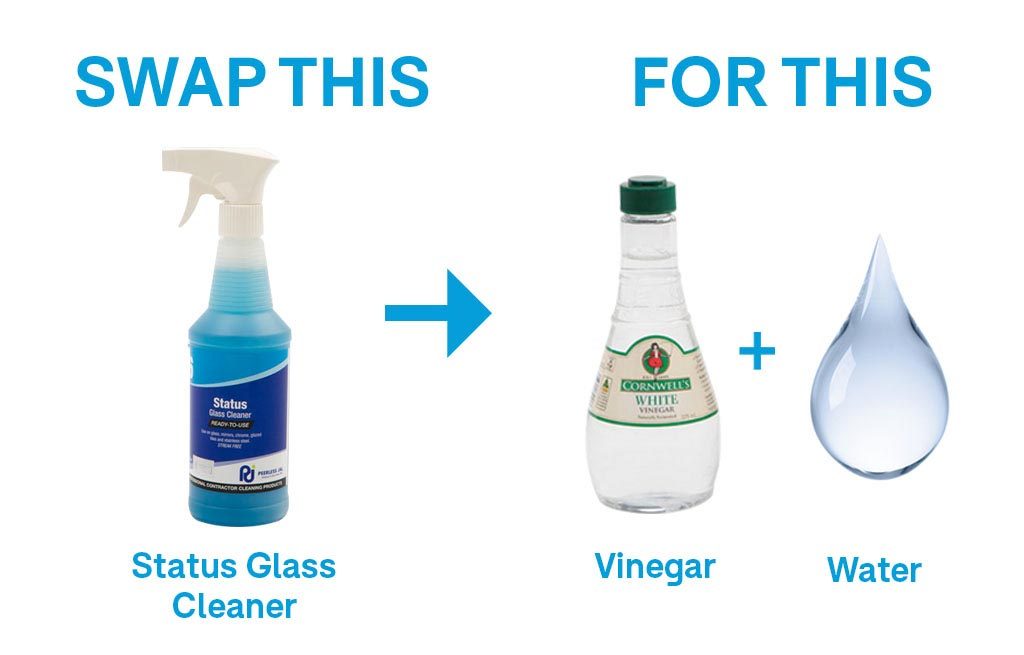 These window cleaners performed worse than a homemade recipe of vinegar and water in a 1:1 ratio, which scored 64% in our test:
Status Glass cleaner (60%)
Simple Green Glass cleaner (58%)
Jif Easy Lift glass (55%)
Aldi Power Force Glass Cleaner (54%)
Ajax Spray n' Wipe Glass (52%)
Windex Mr Muscle Glass (50%)
Dishonourable mention: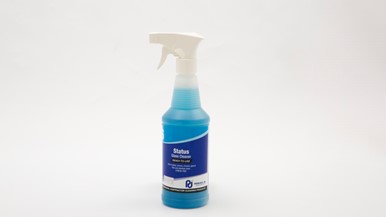 Status Glass Cleaner costs $1.40 per 100mL, far more than the top two performing glass cleaners, which cost just 24c and 60c per 100mL. It was actually the most expensive product in our entire test.
Check out our window cleaner reviews to find out which products came out on top.
Laundry balls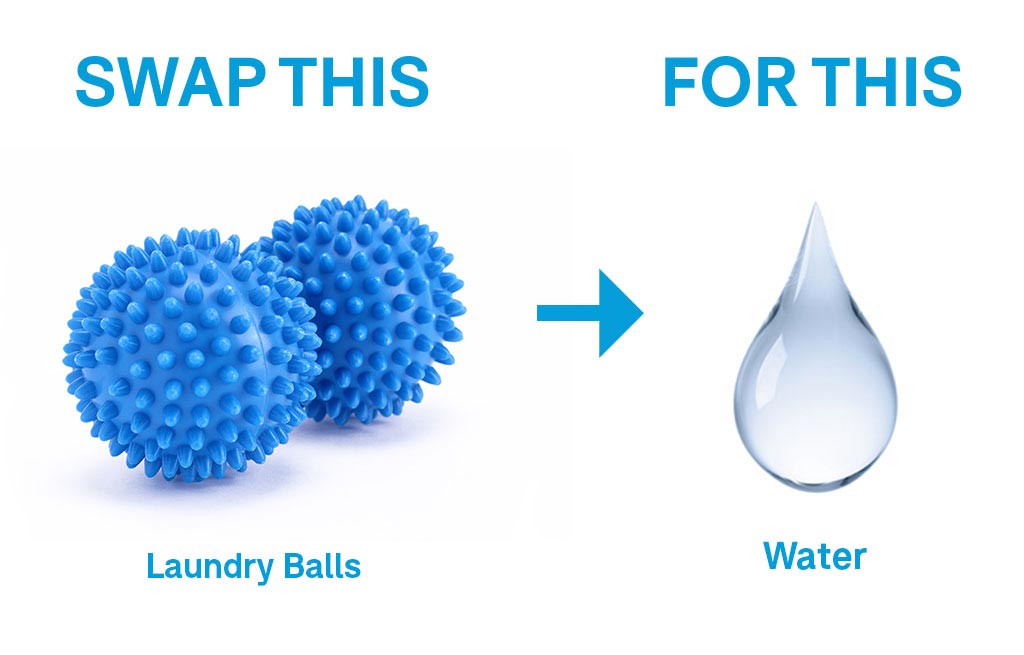 Promoted as an alternative to laundry detergent, laundry balls are another item we can add to the 'don't need' list.
While their marketing claims make them seem desirable, the bottom line is they don't work.
When we tested and reviewed laundry balls in 2016, we found that not one single product performed better than plain water.
So do yourself a favour and give these a miss.
Dishonourable mentions: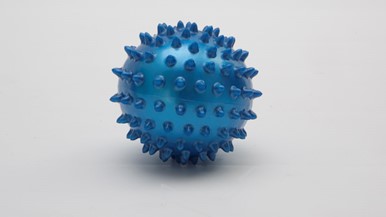 Miracle II laundry ball: for costing $89 but performing worse than plain water in a front loader.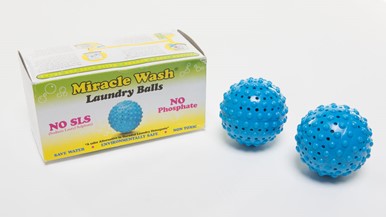 Miracle Wash laundry ball kit: for costing $65 but only performing as well as plain water in a top loader.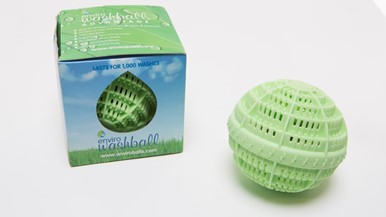 Enviro washball: for costing $50 but performing worse than plain water in a top loader.
Related
---
Join the conversation

To share your thoughts or ask a question, visit the CHOICE Community forum.