The best and worst stain removers: Vanish, White King, Coles, Aldi and more
How do brand-name stain removers compare with supermarket products?
Out, damned spot!
---
Got a stubborn stain you need to get rid of? Be careful which stain remover you choose: they're not all created equal.
You might be sick of hearing us say it, but price is no predictor of performance. Some of the top performers in our stain remover test were among the cheaper products on the market – and some of the most expensive failed to impress.
Sard has the unusual distinction of taking out both the top and bottom spots in our review: its Super Power stain remover topped the charts, but its Deo and Sweat stain remover came in at last place – and didn't actually work that well on perspiration stains.
Strangely, the Sard top performer costs about half as much per 100mL as the bottom performer, which definitely proves our point about there being no correlation between price and performance.
Check our stain remover reviews to find out which product is the best stain-buster. And if you're curious about how we compare products, read our article on how we test stain removers.
Best spray stain remover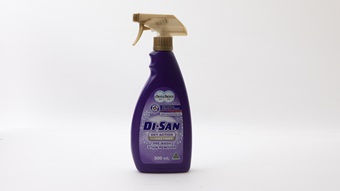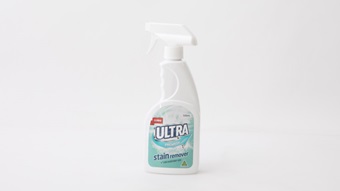 Aldi Di-San Oxy Action with Enzymes Pre Wash | Coles Ultra Prewash Stain Remover
CHOICE score: 78%
Cost: $0.25 per 100mL (Aldi) | $0.26 per 100 mL (Coles)
It's a tie! These two supermarket brands dominated the spray stain remover category, with no other brands coming close to matching these two. Aldi's Di-San Ultra Degreaser with Enzymes Pre Wash scored 76%, but the next highest-scoring product only scored 69%.
And the best part? These were two of the cheapest products in the category – that's a double win!
Best powder stain remover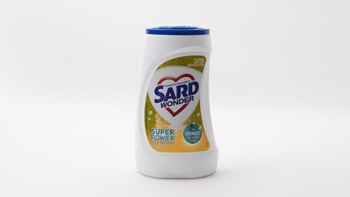 Sard Wonder Super Power Stain Remover
CHOICE score: 79%
Cost: $0.56 per 100mL
If a powder is more your jam, this is the one to go for. It scored a whopping 96% on baby food and olive oil stains, and a very respectable 85% on chocolate and 84% on tomato (all the products were tested as pre-wash treatment stain removers, not as soakers).
It didn't fare quite so well on blood stains, scoring just 31%, and makeup, scoring 65%, but on every other stain it scored 75% and higher.
The worst stain remover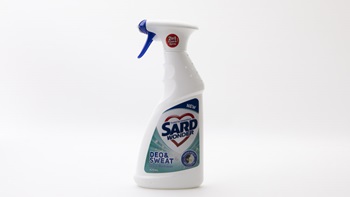 Sard Wonder Deo and Sweat Stain Remover
CHOICE score: 52%

Cost: $0.95 per 100mL
This product is literally not worth buying: it failed to outperform plain detergent with water, which is what you'd be washing with normally anyway. Just don't bother spending the money.
Despite claiming to specifically target deodorant and sweat stains, we found this to actually be *less* effective than plain old detergent and water at eliminating perspiration stains.
It was also exceptionally poor at targeting bloodstains, receiving just 16% on this test. (For comparison, plain water with no detergent scored 10%.) And it performed similarly poorly for chocolate ice cream, scoring just 39% on this test whereas plain water scored 57%.
Do yourself a favour and spend the $4 you could've spent on this product and just buy a coffee instead. Drinking a coffee will have about the same effect on your stained clothes as using this product, but at least you'll get a sweet caffeine hit.
To give your stain remover the best chance of working effectively, pair it with a good washing machine. Take a look at our washing machine reviews to find the best washing machine for your needs.
---
Join the conversation

To share your thoughts or ask a question, visit the CHOICE Community forum.