Fridge breakdowns are like the Spanish Inquisition – no one expects them – so chances are they'll catch you unawares, and you only have a small window of time before the food in your defunct fridge loses it's cool and becomes unsafe to eat.
For short-term outages such as blackouts during a storm, your best bet is to wait it out and keep fridge opening to a minimum, hoping the power comes back on before the cabinet warms up. Throwing a bag of ice from the servo down the road inside won't hurt either.
But remember, the temperature inside your fridge will begin to rise as soon as it stops working.
So if you know you're facing an extended power outage or a complete fridge failure then you need to act fast.
Step 1: Find a cool alternative
A cooler or Esky is the obvious choice, or if you're an outdoor enthusiast with a portable camping fridge in the garage then you're home and hosed.
With your fridge out of action you need an alternative place to keep your food cold.
But you can also use your freezer. It's basically just a big cooler attached to the fridge, though you'll need to keep stocking it with ice to maintain the temperature.
Step 2: Grab bags of ice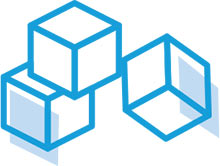 Speaking of ice, you'd better go get some. Leave everything in your fridge for now – even without power, it's going to be the best place for your food until you get back.
If it's a suburb-wide outage then be quick – your local servo will probably have the same problems you do, and your neighbours will be on an ice run too.
If you're a long way from the shops then grab a few extra bags and keep them in your bathtub to replenish the ice in your cooler as it melts. Yes it'll melt in your bathtub too, but you should have enough to replenish the cooler once or twice before you've got to buy more.
Step 3: Work out what food to keep or throw away
Chances are you'll have more in your fridge than will fit in your cooler, so you'll need to prioritise its contents.
Start by throwing away anything that's on its way out. Next, divide the remaining contents into three categories:
Things that don't need refrigeration Soft drinks, bread, egg or dairy-free condiments etc. Stick these in a cupboard until you're back up and running. You could leave them in the fridge but not if you want them behind a closed door (you should leave the fridge door ajar while it's off to avoid bad smells.)
Things that need refrigeration but are fairly safe Fruit and vegies, hard cheeses, fresh pasta and some leftovers. These should all go in your emergency cool store.
Things that must be refrigerated very carefully Raw seafood and meat, dairy, soft cheeses etc. These are the most risky things in your fridge if they get warm, but they're also the most expensive. You have four options:
Eat it immediately.
Throw it away.
If it's not a neighbourhood-wide blackout, ask if you can keep a bit of food in next door's fridge.
Store it in your emergency cooler, but be very conscious of keeping it in the coolest region, and eat as soon as possible.
Step 4: Pack your cooler efficiently
Once you've worked out what to keep in your cooler, you need to pack it efficiently. Start with a layer of ice on the bottom, then a layer of food from your freezer, followed by a layer of fresh food, another layer of freezer goods and so on. (And remember to seal everything in watertight containers or bags so it doesn't get waterlogged.)
Once your food is safely stacked, cover it with a generous layer of ice (fill the cooler completely with ice if possible) and tightly close the lid.
Try to limit how often you open your cooler, but don't forget to top up the ice as it melts. You may also need to drain off some of the meltwater to avoid waterlogged food.
Step 5: Hire some help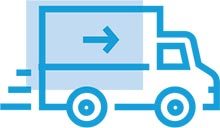 No matter how good your cooler is, you'll need to secure something more permanent as soon as possible.
But take the repair route and you're at the mercy of the technician's busy schedule and the availability of parts. Shoot for a new fridge and you're faced with the mountain of research that goes into choosing a high-value appliance that's going to be a big part of your life for years to come.
Whichever way you go, why not take the pressure off with a short-term rental fridge? We're not talking about rent-to-own operations which can leave you significantly out of pocket, but there are a number of appliance hire companies which can furnish you with a fridge for a term as short as one month, and they'll even deliver it the next day.
This gives you breathing space to wait for parts or do your product research. It's more convenient than a cooler and will likely keep your food in better condition. And when you factor in the financial and time costs of replenishing the ice in your cooler, it's also a cost-effective option.
Step 6: Decision time – repair or replace?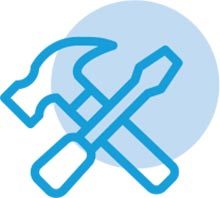 Repairing your fridge
If your broken-down fridge is fairly new, contact your retailer about a warranty claim (you did keep your receipt, right?). Even if you're just outside your warranty period it's worth asking, as retailers or manufacturers may help you out as a sign of good will.
Regardless of warranty conditions, you may have recourse under Australian Consumer Law – especially if it's an expensive, high-end fridge that you can reasonably expect to last longer.
Well out of warranty? You're going to want to get a quote, preferably two, before you bring it back from the dead, and work out if the residual value of your fridge is greater than the cost of the work. If not then you'll be spending more to repair your fridge than it's worth.
How do you find a technician? Contact your manufacturer or check their website for a list of authorised repairers, or use word of mouth or online trade quoting services. A fridge is a large, awkward appliance so make sure the technician you choose will offer in-home service.
Replacing your fridge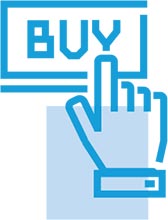 A new fridge will be a focal point in your home for the next 10 to 15 years, so it's important to do your research properly. A lot may have changed since you bought your last fridge – your family may have expanded so you'll need more capacity, and technology and tastes have changed over time.
Our buying guide can help you choose the right fridge for your needs, but at a minimum you should consider the capacity you need, the features you like, what layout and finish will suit your kitchen and how you use it.
Most importantly, you need to ensure the model you choose fits in your fridge nook (and through the front door for that matter). We can't stress this enough – measure the height, width and depth of your fridge nook carefully. Then measure it again. And remember to allow 5cm either side and at the back and 10cm at the top for air to circulate otherwise your fridge won't work efficiently.
Once you've decided on your budget and the size, style and required features of your dream fridge it's time to hit the shops – a fridge is an expensive purchase so it pays to shop around, and don't be afraid to haggle.
And because you're not likely to be able to fit your new fridge in the back of your beaten up old hatchback, look for a retailer who offers delivery (preferably free). Better yet, look for one which will also take your old fridge away for you.
Related articles
Popular fridge reviews
Stock images: Getty, unless otherwise stated.
Join the conversation

To share your thoughts or ask a question, visit the CHOICE Community forum.