Myhomefone review
If you don't want the NBN but still want a home phone, read on.
Latter-day landline
---
As the National Broadband Network (NBN) continues to roll out, you may be faced with the dilemma of what to do with your home phone.
You can choose to either get the NBN or not, but you can't keep using your old home phone on your old landline.
What's happening to your phone line?
The existing telephone system of copper wires snaking throughout the country will either be retired from service or repurposed as part of the NBN for areas that will use a multi-technology mix. Multi-technology mix is code for "the government can't or won't go to the effort of getting the fastest possible connection to your home". So you'll need to find an alternative.
What are your home phone options after the NBN?
If you get an NBN plan and want a local phone number, you'll most likely be able to continue to use your existing corded or cordless handset. However, the connection probably won't be as reliable as your existing one (possibly going dead in a blackout) and you may have unexpected operational issues.
If you don't want the NBN but want a home phone using your existing number, there is a solution.
How does Myhomefone work?
Myhomefone is a mobile device that looks like a cordless phone and operates using a local area phone number, but is connected to the Telstra 3G network.
The handset sits on a base station that contains a Telstra 3G mobile network SIM card. This is how you live without the NBN – all your calls will be made via Telstra mobile. While this sounds complicated, Myhomefone helps hide the technology by routing the calls to your Myhomefone local number. Your friends and family can keep using your existing landline number to call you and you simply dial out just like you would on your current home phone.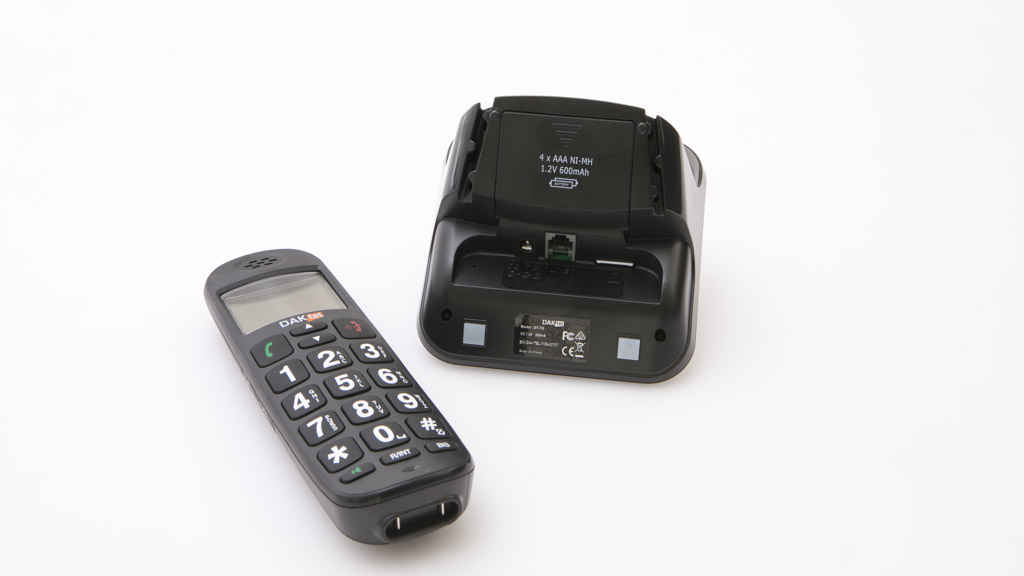 Myhomephone with docking station.
Use it with your existing cordless phones
If you already have a few cordless phones spread throughout the home, you should be able to use them with Myhomefone as long as they support the DECT protocol, a common feature on most cordless phones – except Uniden branded models.
How much does it cost?
You never own the phone; you rent it, much like in PMG or Telecom days of yore. You get a cordless phone handset, with large buttons, reasonably clear display and sound quality, and a configurable SOS button for emergencies.
Myhomefone costs $99 for a one-off connection plus $55 monthly subscription that includes unlimited calls to local, national, and mobile numbers. The solution isn't cheaper than an NBN phone-only plan, but it delivers a phone that's much like any other cordless phone, with a couple of features for added peace of mind and security.
Downsides
We tested Myhomefone as we would any cordless phone and it stacks up quite well. It's easy to use, but does have a few downsides compared to regular cordless phones:
The keypad isn't backlit.
The base station can't be wall-mounted.
It doesn't support call waiting.
Although it is technically a mobile phone, you can't send or receive SMS text messages and it only works within range of the base station, so you can't leave home with the handset and use it as you would a regular mobile phone.
The documentation supplied is enough to get you up and running but doesn't detail most of the settings that you may want to change, such as the ringtone.
Verdict
It's not cheap, but if you don't want the NBN and do want to keep your old home phone number, Myhomefone presents an interesting and pain-free way to keep things as they used to be.
Price: $99 connection fee, $55 usage charge per month.
Video: Can I keep my existing number on the NBN?
---
Latest Electronics and technology