Technology trends from the IFA
What to expect in TVs, fitness trackers, headphones, personal assistants, gaming and more.
The connected life
---
The dominant theme at this year's IFA (an annual global consumer technology show) would have to be smart devices designed to integrate into a connected home, including voice control through proprietary apps, or third parties such as Amazon's Alexa and Google Assistant. With most manufacturers working towards this, it seems they're convinced daily life can be made easier through having your device's Wi-Fi or Bluetooth enabled, particularly in the kitchen and laundry.
Here are some of the overall trends in lifestyle technology.
Amazon Alexa and Google Assistant
Voice control is now also common thanks mostly to application programming interfaces (APIs) Google Assistant and Amazon Alexa. Most products only support one or the other, so it will be interesting to see if they can co-exist or if one will become the dominant technology. At least one manufacturer has hedged its bets, announcing support for both Amazon Alexa and Google Assistant.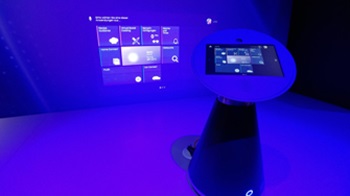 Both do much the same thing, enabling users to control functions such as music and lighting, make phone calls, get recipe ideas, and catch up on news and weather. Watch this space, as this is only the beginning of the fusion of the physical, digital and biological, which some are referring to as the fourth industrial revolution.
The latest smartphones
New smartphones are being released all the time, and IFA was no exception. LG released its V30 flagship smartphone, while Sony launched three: the XA1 mid-range handset, and the XZ1 and XZ1 compact, smaller-form handsets packing flagship-type specifications. Samsung also previewed its Note 8, successor to the infamous Note 7.
Power banks
Aside from the plethora of phone accessories such as phone cases, mounting brackets and security device trackers, power banks are proving to be a product on the up and up. The newest iterations gain increased capacity, USB-C connection and wireless charging ability.
Headphones and earbuds
Headphones featured prominently at IFA, with a couple of new high-end over-the-ear noise cancellers and several new fully wireless earbuds from Samsung, Sony, Philips, JBL and Jabra, as well as the IQbuds from Australian company Nuheara. Many of these offer not only hands-free calling and noise cancelling, but customisable sound profiling. This feature, via an app, enables users to block background noise while still allowing conversation, listen to music on the go without blocking traffic noise, and amplify sound in situations such as listening to a presentation from the back of a crowded room.
There were also quite a few behind-the-neck wireless earbuds on display. Many of these emphasise comfort and lightweight attributes, with fitness and active lifestyles being a clear theme of these products from manufacturers including Sennheiser, LG, Fitbit and Skull Candy.
Fitness trackers
In the health and fitness arena, competition is fierce with several new gadgets. Samsung's Gear Sport and Garmin's Vivoactive 3 combine all the usual features like GPS and heart-rate monitoring, but also add contactless payment solutions via NFC. The Nokia Steel HR, Garmin Vivomove HR and Fitbit Ionic are hybrid devices combining activity tracking and smartwatch capabilities.
The Samsung Gear Fit2 Pro fitness band is targeted at keen swimmers. It accurately tracks pool exercises, including number of strokes or lap times, and tracking which stroke the user is doing.
Nokia presented the BPM, a wireless blood pressure monitor, alongside a weight and BMI Wi-Fi scale dubbed the "Body", as did Fitbit with the Aria 2 scale. TomTom released new software for its watches that determines fitness age.
Garmin announced the Edge 1030, a cycling computer that combines navigation, performance and cycling awareness. Using billions of miles of ride data, popularity routing provides cyclists with the best on- and off-road routes possible. Preloaded Garmin Cycle Maps feature turn-by-turn directions for all terrains, and alerts to sharp curves ahead.
TVs
If you're confused about the difference between OLED and QLED and ULED, the confusion continues. With new OLED displays from LG, Sony, Panasonic, Changhong, Skyworth and Grundig facing-off against QLED displays from Samsung, Hisense, and TCL, both claiming superiority. I'll best leave the technicalities to the TV experts at CHOICE.
Innovations of note in TVs included the 8K television and 8K 27" monitor from Sharp, TCL's 85-inch QLED flagship XESS Private Theatre X6 Android television featuring Google Assistant, Changhong and Skyworth Crystal Sound TVs, in which the speaker is embedded within the display, and Hisense's 100" Laser television, which comes at possibly a more reasonable price than comparable-sized LCD screens but is no match in colour, brightness or contrast.
For gamers and music lovers
The CHG90 QLED gaming monitor, which measures 49-inches, with a 178-degree ultra-wide viewing angle, may also be of interest to avid gamers.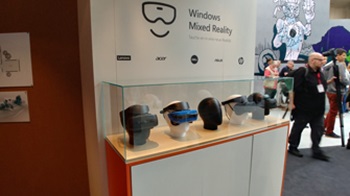 On the music front, all Yamaha MusicCast products will soon enable control using Amazon's Alexa voice service, as will Onkyo and Pioneer's DTS Play-Fi-enabled products, including AVRs, sound bars, and speakers.
Among others, the Panasonic SC-GA10 and Sony LF-S50G voice-controlled 360⁰ smart speakers using Google Assistant were on show for the first time and suitably impressed the patrons.
Finally, in a boon to lovers of vinyl, Panasonic is releasing a new iteration of its SP-10 reference-class turntable, a classic among audiophiles.
What is the IFA?
IFA (or Internationale Funkausstellung – International Radio Exhibition) is an annual event held at the Berlin Exhibition grounds in Berlin that showcases the latest products and innovations in global consumer technology. It's a key meeting place for manufacturers, retailers, buyers and experts from both industry and media. With over 1800 exhibitors spread over 159,000 square metres of floor space, it is simply astounding in size and scope.
My mission here, on behalf of CHOICE, is to report on new product innovations and capture market trends of relevance to Australian consumers.
Related articles
---
Latest Electronics and technology