Small vehicle repair costs
An expensive repair on a damaged bumper bar could add insult to injury after a crash.
The high price of a prang
---
When buying a new car, do you ever think about how much it might cost you to repair if it's involved in a crash? Some cars will notch up a higher repair bill than others, so it pays to know if the car you have your eye on could cost more than you expect down the track.
Bumper to bumper
The NRMA Insurance Research Centre tested nine top-selling small cars to see how their bumpers fared in a low-speed collision. The goal was to urge car manufacturers to improve bumper bar design to help keep the cost of collision repairs affordable. Lower repair costs could save you hundreds of dollars each year in insurance premiums.
Small doesn't mean affordable
The Holden Barina was by far the cheapest car to repair bumper damage on. After that it was a substantial jump to the Nissan Micra, and a steady climb from there to the most expensive small cars for bumper repairs, the Honda Jazz and Toyota Yaris.
What's really eye-opening is the cost of the repair compared with how much it costs to buy the car in the first place. The cost to repair both bumpers on the Toyota Yaris amounted to 70% of its purchase price.
Vehicle repair costs*
Vehicle
Frontal
test
repair
costs
Repair cost
(%) of RRP
(frontal)
Rear
test
repair
cost
Repair cost
(%) of RRP
(rear)
Total
repair
cost
Repair cost
(%) of RRP
(overall)
Purchase
price
Holden Barina
$1,405
7.8%
$1,168
6.5%
$2,574
14.3%
$17,990
Nissan Micra
$3,311
19.5%
$2,745
16.2%
$6,056
35.6%
$16,990
Ford Fiesta
$4,784
22.8%
$4,066
19.4%
$8,850
42.4%
$20,990
Suzuki Swift
$4,198
22.8%
$4,730
25.7%
$8,929
48.6%
$18,390
VW Polo
$6,658
31.0%
$4,379
20.4%
$11,037
51.4%
$21,490
Hyundai i20
$5,750
33.8%
$3,281
19.3%
$9,031
53.2%
$16,990
Mazda Mazda2
$6,641
34.3%
$4,679
24.2%
$11,320
58.5%
$19,340
Honda Jazz
$6,098
30.8%
$7,655
38.7%
$13,754
69.5%
$19,790
Toyota Yaris
$6,584
34.7%
$6,855
36.1%
$13,440
70.8%
$18,990
*Information provided by the NRMA Insurance Research Centre in November 2012
Testing process
The NRMA Insurance Low-Speed Crash Test Program used a new international standard bumper test from the Research Council for Automobile Repairs (RCAR). A 'roller coaster' type device simulates a 10km/h collision with another car – the most common type of accident on our roads.
Front and rear bumpers were tested. Even travelling at 10km/h, many of the cars had poor-performing bumper design which resulted in high repair costs.
The NRMA Insurance Low-Speed Crash Test Program is a collision repair cost test and is not an indicator of vehicle safety features. All of these cars, except the Nissan Micra, have been awarded five star ANCAP safety ratings.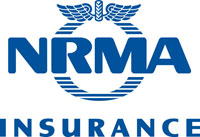 Want more information?
For more information, go to the NRMA Insurance website. You can also take a look at our article on car safety features.
NRMA Insurance is a provider of car insurance, green slip insurance, motorcycle insurance, home insurance, home and contents insurance, business insurance, travel insurance, boat insurance, bicycle insurance, landlord insurance, caravan insurance, income protection insurance and life insurance in NSW, QLD, ACT & TAS.
---
Join the conversation

To share your thoughts or ask a question, visit the CHOICE Community forum.