Dog car harnesses
An NRMA safety test of pet car harnesses put most models in the doghouse.
Does my dog need a seatbelt?
---
In the event of a car crash, you want your whole family to be safe – and that includes the four-legged family members. But will a car harness actually save your dog from injury? And will it keep other passengers in the car safe?
Engineers from the NRMA Insurance Research Centre tested six car harnesses for dogs and found only two would offer protection for you and your pet in a collision.
Buckle up, boy
An effective harness is critical when travelling with a dog.
It keeps the animal safe and restrained.
The driver is less likely to be distracted by their pet moving around.
An unrestrained dog could injure other passengers in a collision.
Crash test puppy
NRMA's testing was conducted by dropping weighted harnesses at speeds of up to 35km/h. The in-car testing was conducted using a specially modified crash test car at speeds of up to 20km/h.
Of the six harnesses tested, only two restrained the 'dummy'. This was due to weak plastic buckles similar to those used on many backpacks.
Verdict
People who use a dog harness want to keep their pets safe. However, the testing has shown that most harnesses were effective at restraining pets while driving, but do little to prevent injury in a common low-speed crash.
NRMA Insurance's dog car harness test results
Harness
Result
Purina Roadie
Pass
Sleepypod Clickit
Pass
Animates Car Safety Harness
Fail
Black Dog Car Harness
Fail
Masterpet 2 in 1 Car Harness
Fail
Rudducks Car Harness
Fail

*Information provided by the NRMA Insurance Research Centre in December 2013
Want more information?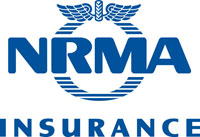 For more information, go to the NRMA Insurance website. You can also take a look at our Car safety features article.
NRMA Insurance is a provider of
car insurance
,
green slip insurance
,
motorcycle insurance
,
home insurance
,
home and content insurance
,
business insurance
,
travel insurance
,
boat insurance
,
bicycle insurance
,
landlord insurance
,
caravan insurance
,
income protection insurance
and
life insurance
in NSW, QLD, ACT & TAS.
---
Join the conversation

To share your thoughts or ask a question, visit the CHOICE Community forum.