Anyone with pets or long hair will no doubt have had to deal with the issue of hair getting on everything – clothes, carpet, car seats and more. And the lighter the hair, the greater the frustration. So in an effort to help you remove unwanted hair from clothing and furniture, we look at a new device that promises to save your sanity.
On this page:
CHOICE verdict
The Hurricane Fur Wizard works as expected. The brush is solid enough to use for a reasonable period of time when cleaning up after your pets, plus it's easy to get rid of the hair without touching it so what more could you want?
But whether it's worth $29.95 when you can find the ubiquitous red lint brush virtually anywhere for a few dollars depends on whether or not you get grossed out handling your pet's hair.
Price:
Ranges from $12 to $35
Buy now
About shopping links on the CHOICE website
Pet hair removal, a short history
The need to remove hair from all sorts of cloth has been an issue ever since people first let pets inside their castle (home).
The lint roller has been a staple for generations (it was invented in 1956), and uses a sticky adhesive strip to remove unwanted hair. However, residue is sometimes left behind on the fabric and you have to keep buying replacement strips.
Another option is the lint brush, which features a fabric cushion that removes hair when rubbed one way, and when rubbed the other way removes the hair from the brush. One of the issues with this is that you usually end up wiping the brush along your hand to get rid of the offending hair, which can gross out some people.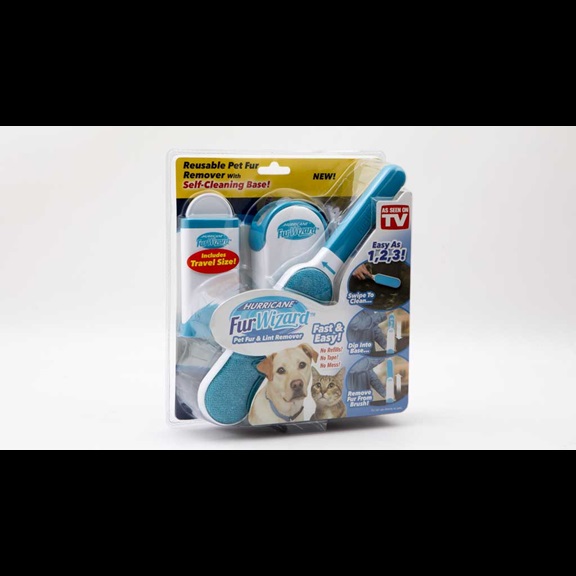 The box contains a large brush for most tasks at home or in the car and a small brush for the handbag.
A better pet brush?
The Hurricane Fur Wizard aims to clean up the hair removal process by using a lint brush with a hair catcher. This means that not only do you get to not touch the unwanted hair, but you can easily dump it straight in the bin.
The kit comes with a large brush for the car and home, plus a smaller brush to keep in your bag or glove box to get rid of hair on clothes.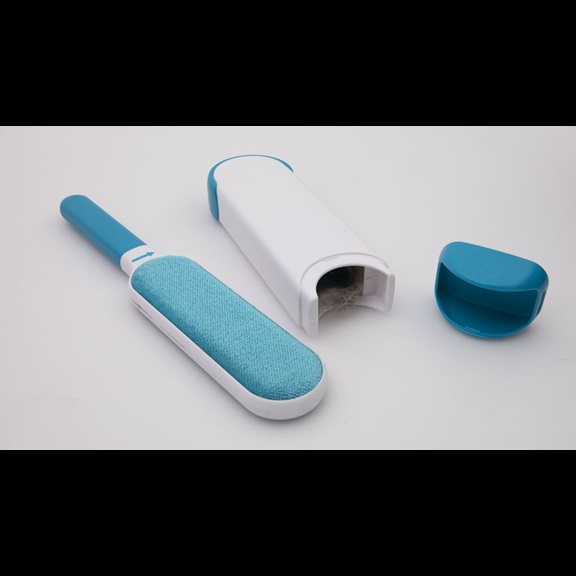 Simply remove the cap from the bottom of the hair catcher so you can easily dispose of its contents.
The large brush has material on both sides to collect fur and hair. Once you've finished your brush work, put the Fur Wizard in its sheath. This contains small pins that pull the hair from the brush, which then collect at the bottom. You then simply remove the cap to dispose of the hair with a simple shake into the bin.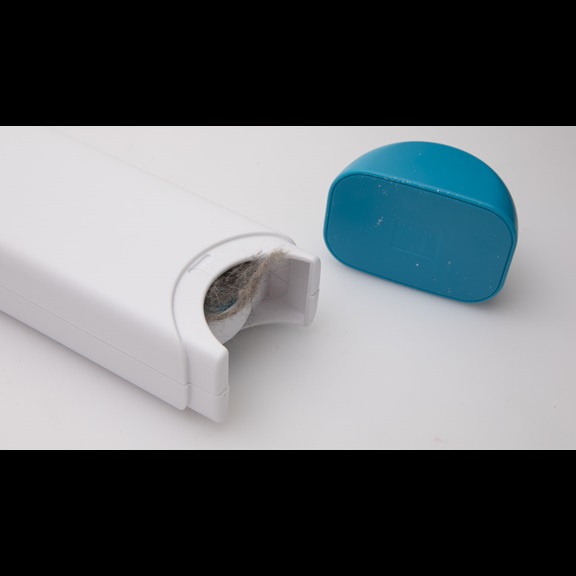 The hair collects at the bottom for easy removal.
But wait, there's more
The mini brush is a similar design, but you can't remove the case from the brush. It doesn't work as effectively on clothes compared to a couch or car seat, but will do in an emergency if you find you need a quick brush before going out.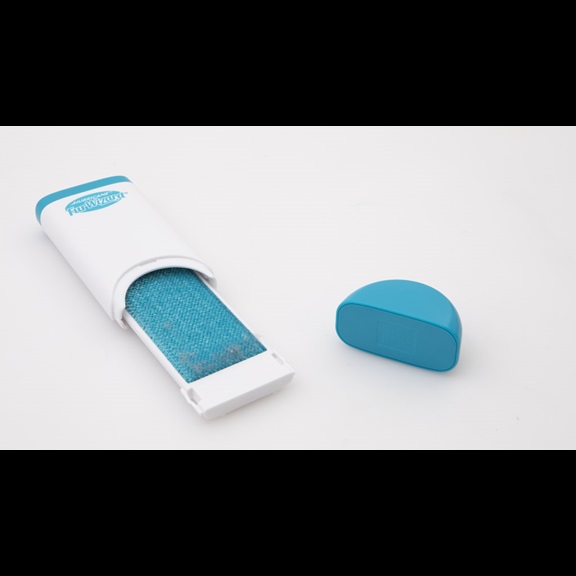 A mini brush is handy for catching hair on your clothes.
The Global Shop Direct website offers not one but two Fur Wizard sets for only $59.95 (plus $9.95 delivery), or you could order one from Australia Post for $29.95 and get free delivery. Ebay also has them for sale with free delivery and pricing ranging from $14 to $17.
Buying the set via the Australia Post website was painless and quick, we ordered it on a Thursday and it arrived the following Monday.
Shopping links on the CHOICE website
CHOICE is an independent, nonprofit organisation dedicated to helping consumers. Clicking a link will take you to a retailer's website to shop. While we make money if you buy through some retailer links, this doesn't influence any of our rankings. 100% of the money we make goes straight back into our nonprofit mission. We're currently testing this service and will consider providing more shopping links in the future. Tell us what you think.
Stock images: Getty, unless otherwise stated.
Join the conversation

To share your thoughts or ask a question, visit the CHOICE Community forum.