How we test electric blankets
Find out how our lab experts put these winter warmers to the test.
Uncovered: how we test electric blankets
---
When you buy an electric blanket to keep you warm, you also want it to keep you safe – and we're here to help. We've got lots of safety-testing facilities to hand, and a real bed to try the blankets out on, too. (Don't worry – we resist the temptation to snooze on the job!)
Along with electric heaters, electric blankets have been a part of our winter testing regime for decades. CHOICE participates in Australian Standards committees and regulatory forums so we can keep an eye on trends in the industry and government regulations.
We always try to review the most up-to-date electric blankets on the market, but because many new models won't appear on store shelves until late April or May – when our testing period needs to be well underway – this isn't always possible. We do, however, ask manufacturers to tell us whether the blankets we are testing will still be on sale throughout winter.
Another challenge is the huge variation in electric blanket sizes (single, king single, double, queen, king, and so on). It's far too costly and time-consuming to test every size or variation, so we test our blankets on the most common bed type (a queen bed). However, we're confident that results can be applied to all sized blankets within a particular range.
Once our market research is completed we put together a final list that goes to our buyers. They then head out to the retailers and purchase each product, just as a normal consumer would. We do this so we can be sure they are the same product that you would find in the shops and not 'tweaked' in any way.
Our electric blankets go through many comprehensive checks to make sure they'll keep you safe and warm.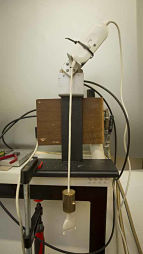 Safety tests
Since 2010, more than 400,000 electric blankets have been recalled from major retailers, largely due to wear and tear between the cord and the controller. Check the ACCC's product safety website for more information about affected batches.
With these worrying statistics in mind, we introduced two safety tests which simulate the cord being pulled and flexed.
These are:
Stress test: Using our custom-made test rig (pictured above), we simulate 5000 cycles of the cord flexing under a weight of 10 Newtons (around 1kg). Controllers and cord are first checked visually for any damage, then put through a leakage current test to check that no internal damage has occurred.
Anchorage test: On our test, we pull the cord 25 times with a force of 100 Newtons (around ten kilos) and also apply a very small rotational force for one minute (0.1 N·m torque, for the technical folks out there, based on the relevant clause in the household safety standard). We then perform another leakage current test.
Temperature and energy tests
These tests include: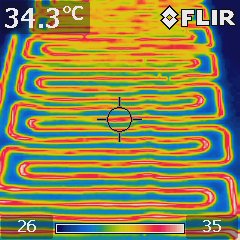 Taking thermal images of all electric blankets (while on a bed) to see how well they disperse heat
Measuring energy consumption
Measuring the time taken to pre-heat the blanket to a comfortable temperature (40°C). This feeds into our ease of use score.
Measuring the maximum temperature
Ease of use assessment
Our checks include:
Ease of using controls, including length of cord and ease of access while in the bed
Instructions
How easy the blankets are to clean
Ease of fitting on the bed.
The overall score is made up of:
Performance (pre-heating time) (40%)
Durability (30%)
Ease of use (30%)
Check out our electric blanket review for our full results.
---