$250,000 hi-fi! Ultra high-end audio at CES 2018
We took some time to check out superior stereo equipment that would bankrupt CHOICE.
Audiophiles, eat your heart out
---
Part of the fun of attending one of the biggest technology trade shows on the other side of the world is getting some hands-on time with products at the extreme end of the fancy spectrum. We test a lot of audio products at CHOICE, and it's one of those areas that seems to have an unlimited price point. It's really quite astounding.
Granted, this isn't an area that CHOICE typically taps, but being the technology hyper-geeks that we are, we decided to take an hour out of one day at the 2018 Consumer Electronics Show (CES) to show you just how far some markets can go depending on the depth of your pockets. Don't grab your credit card in anticipation, unless you're happy to sink a few years' pay into a single hi-fi system.
Please note that CHOICE has not tested these products, and as such, they are not necessarily recommended. We are highlighting systems that caught our ears during visit to CES 2018.
Ruark R7 High Fidelity Radiogram
This all-in-one system can do it all, more or less. It's designed to be a central, 160-watt home audio hub, packing in a CD player, FM tuner, digital radio, internet radio and a phono stage so you can plug your turntable straight in.
You can play high-definition digital audio files, stream content from your NAS drive via Wi-Fi, connect to Spotify, or stream to other devices thanks to Bluetooth integration (though this may compress the audio quality due to bandwidth limitations). You also have the option to hook it up to your TV via a separate AV mount. And its coffee table-like design means some inconsiderate friend will pop their beer on top at your next party, leaving a massive ring on your fancy toy.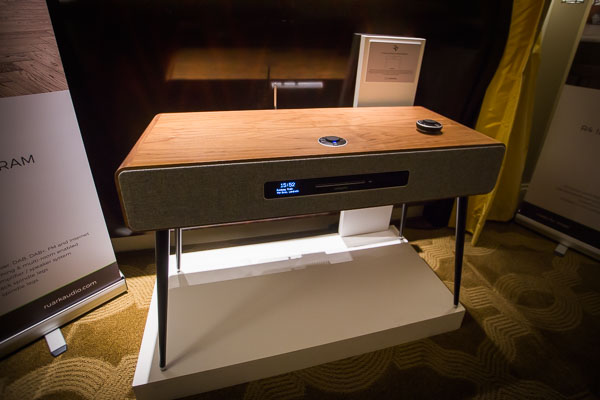 Ruark R7.
Technics SP-10R / 1000R turntable
After re-launching the legendary SL-1200 turntable (aka the gold standard for DJs that quickly became a consumer favourite in the early 80s), Technics announced that they would bring back their flagship 60s system.
This thing is heavy, the platter alone weighs seven kilograms, but that plays a big role in maintaining stability and reducing vibration to ensure as little turntable noise as possible. Because of this, the SP-10R needs an incredibly powerful, and consistent, direct drive motor which it also delivers, plus the power supply is housed separately to further reduce electrical interference noise. So this, in a nutshell, theoretically results in quite stable playback with limited flutter and wow.
The platter and power supply without a tone arm will go for $US10,000, because at this level some people like to customise their build. But you can also let Technics do the work for you with the SP-1000R which includes a tone arm and base – for an additional $US10,000.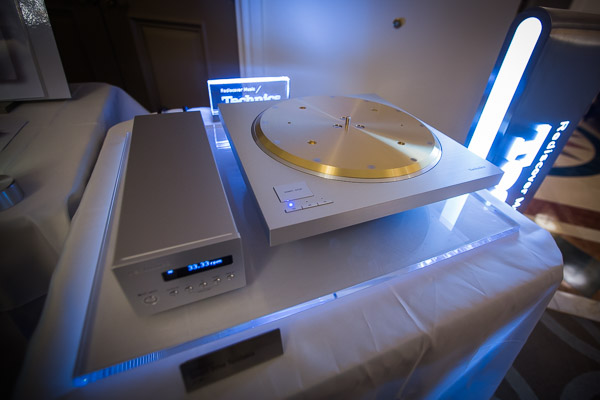 SP-10 R with power supply.
Philharmonia speakers
Orchestra lovers unite, these studio-grade monitors will apparently replicate the Philharmonie de Paris, which makes sense given that they are designed by Jean Nouvel, the architect behind the building. Interior electronics are also made by the chief recording engineer for the Paris Symphony Orchestra. The top portion is made up of 500 layers of Birchwood applied by hand. These monitors include optimisation software so you can tweak the setting to suit the tiniest nuances of your listening environment.
While you could use them for any genre, their background brings symphonic music to life in a way we didn't hear anywhere else in the high-end audio floor. That said you could probably spend less on two or three trips to Paris to visit the actual concert hall.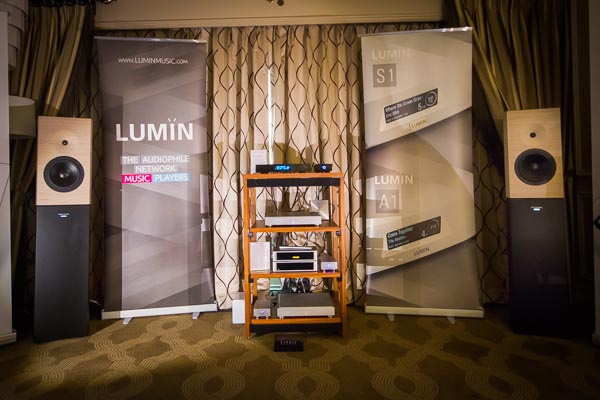 Philharmonia speakers (audio equipment in centre not included).
Sennheiser HE 1 headphones
Way back in 1991, Sennheiser released a pair of headphones known as Orpheus which were regarded as the best models in the world. Almost 30 years later, the company's top technicians decided it was time to bring the system back and boy, do they keep the brand alive – they sound spectacular. They use electrostatic technology, as opposed to the usual moving coil system found in most cans, which essentially reverberates the signal (electrostatic forces) across an incredibly light, thin film, generating sound without physical contact. The film itself moves with the electrical currents, which produces audio closely aligned to what engineers hear in the recording studio.
The catch? This tech requires its own power supply, which Sennheiser has included in the form of a tube amp on top of a marble bass. Audio ranges from 100kHz down 8kHz, with 0.01% distortion. The experience is difficult to describe, but if you've ever listened to your favourite song on a higher-end system, and noticed a new kind of clarity with elements in the mix you hadn't heard before, you'll get the idea. But multiply that by 1000. It's just perfect.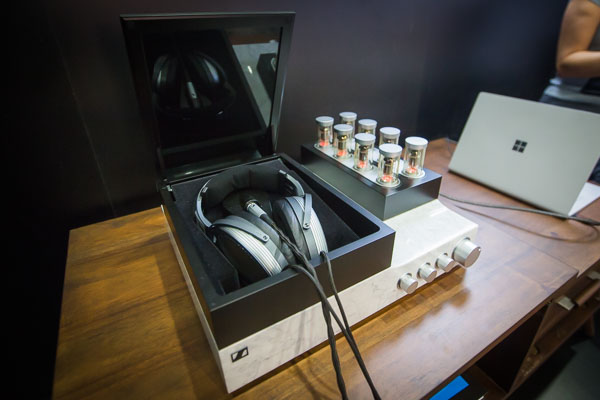 HE-1 headphones in case, adjacent to amp.
California Audio Technology music system
Want volume? Want punch? Want your rock music to roooooock while you shamelessly air guitar around the house? California Audio Technology (CAT) build systems that can shatter your teeth from a mile away. The system on display used two subs driven by a 320 x 2 watt amp, and a separate 1250 x 2 system handling two satellite speakers. Crazy right?
The method to putting more power into the satellites comes down to impedance. Subs are generally much more consistent, whereas the satellite speakers can bounce all over the place, but the 1250-watt model can drop right down to 0.5ohms, which basically means that the sound quality is unlikely to shift no matter where the satellites go.
We walked into the demo room sporting Iron Maiden shirts, prompting the representatives to put on some AC/DC and Rage Against the Machine. Incredibly clean and full of power, this system has ruined our admittedly already slightly damaged ears (we like rock concerts, OK!) for standard systems.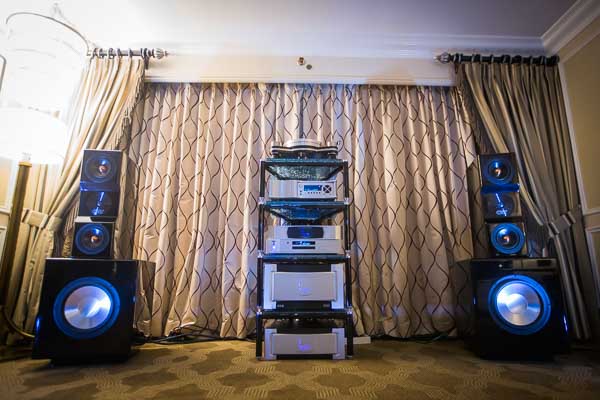 Close to a quarter of a million dollars worth of listening pleasure.
Please, feel free to donate to our "help the CHOICE representative that went to CES buy all the cool systems he listened to" cause. Not really, that's definitely not a thing. Please don't send money.
More from the 2018 CES
---
Join the conversation

To share your thoughts or ask a question, visit the CHOICE Community forum.