The Everyman Hero who destroyed his lemon Jeep
How a Jeep owner inspired change in one of the largest car companies.
---
Before Ashton Wood used his $50,000 Jeep as kindling, he offered it to a mob of people who hammered the windows, pried the doors off and used heavy machinery to shred the roof. The engine – a perpetual problem contributing to more than 20 faults – was run hard without oil or water until it blew. Then a 34-tonne excavator ripped what was left of it through the front grille, to a chorus of applause from a cheering crowd.

The destruction of Ashton's Jeep was not intended to be an event. Ashton, who'd tired of his problematic 2010 Jeep Cherokee Limited, and even more so of the after sales support offered by Fiat Chrysler Automobiles (FCA), had pledged to destroy his vehicle on the funding platform Kickstarter. The move appealed to any new car owner who'd experienced similar problems, leading to more than $18,500 being raised for its destruction.
"As word spread, it just got bigger and bigger," says Ashton.
People from his hometown, Sunshine Coast in Queensland, offered to generously contribute. "I'll bring a coffee van for you," one said. Another offered to "organise two bands", under the condition a stage would be made available.
And so there were two bands.
It was meant to be a "few mates" taking to the car with crowbars, hammers and, because "guns are illegal in Australia", a bow and arrow. Until a company came along and presented a tempting offer: "We've got a huge property you can use and we have access to excavators. Why don't we use excavators instead of hammers and crowbars?"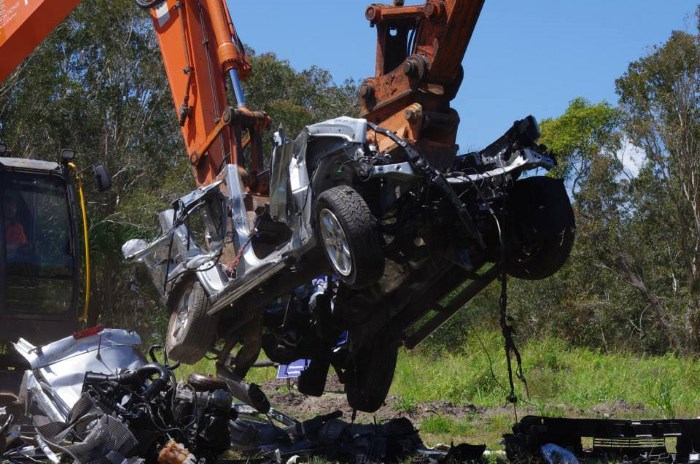 The event left Ashton out of pocket. He paid for the presence of police officers and the fire brigade. Hosting it cost $5000, and the money raised in the Kickstarter campaign helped, but he was still left with $9500 on car repayments. Then there was the money he'd put into the Jeep since buying it new that he couldn't recoup.
The event gained nationwide coverage, spreading virally on social media, making headlines in mainstream papers, and being aired on breakfast television and on the evening news. It was a perennial publicity disaster for FCA, whose angry customer had a microphone, the confidence to speak and the savvy to jump-start a campaign.
But in the years since 2010, the company would undergo a plethora of changes, revising how it offers customers support and turning its loudest antagonist into a noteworthy ally.
Calling in the sharks
Six months before the Jeep was scheduled for destruction, Ashton was summoned to Maddocks Lawyers, a nationwide firm with a history older than a century, for a meeting at its offices in the heart of Melbourne.
It had been a long time coming. As Ashton was leaving the dealership in 2010 with his new Jeep, the fuel line had fallen off. By the time he met with the lawyers, the tally of faults stood at 19 and the car had been towed four times.
It was with a dealer for repairs at the time, having registered a fault with the starter motor. Previous faults included a failed turbo inlet manifold, ongoing issues with the transmission and a 'major' coolant leak, to name but a few.
Jeep considered the faults to be minor and they believed there was no explicit basis under Australian Consumer Law for a replacement or a refund.
"I bought white goods in the past and if they don't work, you take them back and get another one," Ashton tells CHOICE.
This seemingly small step would eventuate in the refund of hundreds of thousands of dollars for Jeep owners.
Ashton had already tried seeking the help of the Office of Fair Trading, and although they could secure a repair, the government body could not force FCA to provide him with a refund – a power reserved for the courts.
"That's when I found out the office of Fair Trading don't hold any power," he says.
He'd then contacted the Australian Competition and Consumer Commission (ACCC), only to be told the federal body doesn't handle individual cases. The only advice offered by the ACCC was to fill out an online form.
The lack of support forced Ashton to keep meeting with FCA. He would go through 12 different company representatives and sit through two formal mediation sessions, before deciding he was better off destroying his Jeep.
Now he'd been called to Maddocks Lawyers and wasn't sure why. No one from the law firm was present at the meeting. Opposite him was FCA's in-house solicitor and two of his delegates. When Ashton asked why they were meeting at a law firm, he was told it was due to renovations taking place at FCA's offices.
"It was obviously a scare tactic," he says.
"And it worked, as I ended up paying for a lawyer of my own to be with me through the meeting. I wasn't sure how many lawyers were going to turn up or what threats they might make."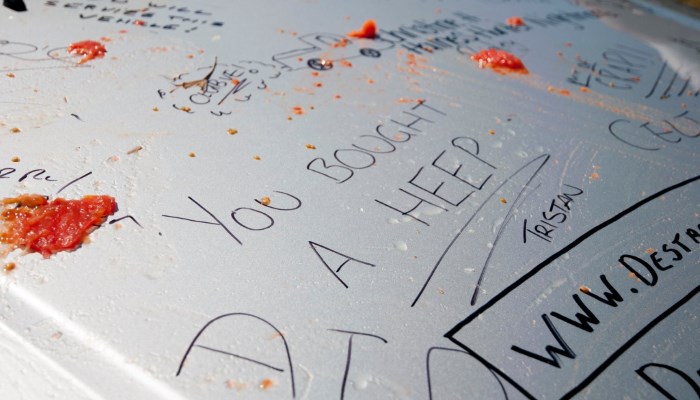 Conversation focused on the problems with the car and some possible outcomes. The executives suggested selling it, claiming it's what anyone else would do. Then, after privately spending some time on the phone, FCA's in-house lawyer returned.
"After two hours, they said: 'Your car should be good to go when you get back to Queensland. We've changed the battery.'"
Ashton didn't understand how a replacement battery could fix a problem with the car's starter motor.
His lawyer sent FCA a letter three days later summarising the meeting. "Mr Wood was particularly disappointed with your...representative's lack of preparation for the conference, their lack of knowledge of his experience in all dealings with your client, the salient issues of the case and the unwillingness of your client to negotiate a settlement in good faith."
He felt his case had been undervalued.
The next month Ashton lodged an application for a hearing with the Queensland Civil and Administrative Tribunal (QCAT), a gesture intended "to show FCA I was serious".
FCA's lawyers responded with a letter "threatening" Ashton to remove his Jeep Issues blog, claiming they were entitled to a full-page apology in the Australian Financial Review.
The QCAT hearing was dismissed; Ashton was asking for $49,000 to cover the cost of his Jeep, but this was almost double the maximum QCAT could award.
When a coffee leads to $800k in refunds
Fiat Chrysler Automobiles has had four chief executives in the time Ashton owned his Jeep; two of which were to be sued by the company for allegedly misappropriating funds.
Ashton had little luck with FCA under chief executives Clyde Campbell, Veronica Johns and Pat Dougherty, but a month after Steve Zanlunghi entered the top spot in October 2016, he decided to try his case once more.
This seemingly small step would eventuate in the refund of hundreds of thousands of dollars for Jeep owners.
"Ashton sent me an email offering to meet with me," says Steve Zanlunghi, the chief executive of Fiat Chrysler Automobiles in Australia.
"We had a cup of coffee [in Melbourne]. We had a robust conversation from a consumer perspective on what was going on with Jeep. It added a lot of insight."
He received a cheque from FCA three months later...he chose to burn it in protest.
Zanlunghi, a US native, headed Jeep in Europe and Africa beforehand, but his Australian family kept him informed of the manufacturer's problems by sending him articles.
"From my point of view, I wanted to know and understand what caused someone to actually do this," the FCA chief says, referring to the Destroy My Jeep crusade launched by Ashton.
Present at the first coffee meeting was Stephane Lamari, the head of aftersales at FCA. He was among a number executives appointed under former chief executive Pat Dougherty, in what was an important step in changing the company's culture.
"I changed 40% of the leadership team," Zanlunghi tells CHOICE. "Some changes were needed and we made them."
Ashton would later address the executive team. Zanlunghi accepted an offer he'd made and rounded up about 15 executives that reported directly to him.
"We had him come walking into one of the staff meetings. Only Stephane and myself knew and he gave a case study of what customers go through when it's not handled properly.
"I thought it was a good dose of perspective for the team. It sent a message to our organisation."
Ashton's Destroy My Jeep page had gained notoriety among frustrated Jeep owners in search of recourse. At the time of writing, the Facebook page had more than 12,500 likes.
The page became a campfire disgruntled owners could gather around as they scrambled to hold Jeep accountable. Ashton encouraged owners to complete the same ACCC form he had, detailing their experiences.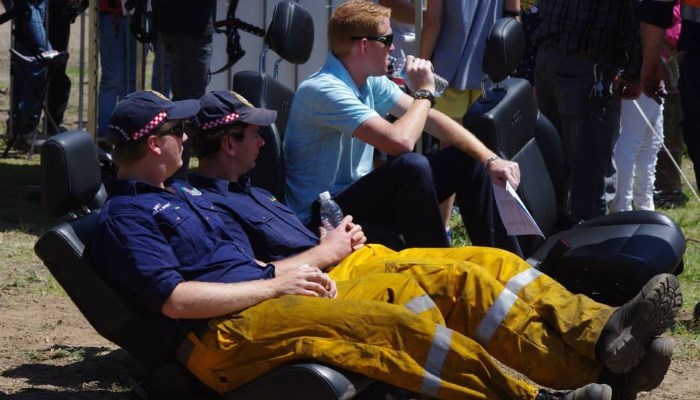 Zanlunghi and Lamari treated the Facebook page with legitimacy – as an official consumer-facing channel – at times reconsidering cases forwarded by Ashton.
"We kept in touch. [Ashton referred] some cases that had not escalated to the proper channels," says Zanlunghi.
"Our aftersales director, Stephane, got involved in a lot of cases, making sure they were handled properly and giving them a second look if they weren't handled right."
A week after the first meeting between Ashton and Zanlunghi, three Jeep owners were offered a refund.
To date, $840,000 in refunds have been brokered for 18 Jeep owners. Ashton says another $200,000 in cases are currently under review.
Zanlunghi would not reveal how many other Jeeps were refunded in total, outside of those referred to the company by Ashton.
Ashton acknowledges a difference in the company's approach.
"I don't know if their build quality has improved. I will personally never purchase a Jeep again.
"But I now have confidence that problems...will be taken seriously by the management team, whether that be a repair, replacement or in significant cases, a refund."
When life gives you lemons
"Hundreds" of disgruntled Jeep owners filled in the ACCC form upon Ashton's recommendation. Two-and-a-half years after Ashton made first contact, the trickle of cases eventually highlighted a pattern that captured the regulatory body's attention.
The ACCC announced FCA will commit to a consumer redress program in September 2015. Previous cases would be reviewed and FCA would establish a complaint handling system. An independent investigator appointed by FCA would oversee the cases of "particular" customers. An emphasis was placed on the consumer protections built into Australian Consumer Law.
The administrative undertaking was a warning shot to the automotive industry, said chair Rod Sims at the time, in the same month as Volkswagen's diesel-gate fiasco was unravelling.
But Ashton describes the industry regulator's redress program as "extremely weak".
"It's fundamentally flawed," he says. "If the ACCC were doing their job they would be assigning their own independent assessor, and they would've asked FCA for their full list of unhappy customers so they could follow them up and make sure they're getting contacted and looked after."
He received a cheque from FCA three months later as part of the program. The figure was based on him being without his Jeep for seven-and-a-half days, when Ashton says he was without it for 68 days.
He chose to record himself burning the $1342.50 cheque in protest.
CHOICE understands two more car manufacturers may be taken to Federal Court by the competition watchdog.
The ACCC released a statement to CHOICE maintaining its redress program has been effective.
"Generally speaking, a significant proportion of reviews have resulted in the modification of the remedy originally provided by FCA. These outcomes include offers of repairs, compensation and in some instances, a replacement vehicle.
"The ACCC expects we will continue to see further remedies offered to FCA vehicle owners."
FCA agrees with the ACCC, claiming the changes made across its dealership and servicing network are yielding results.
"We've done all these things behind the scenes, " says chief executive Zanlunghi, who then quoted some internal figures.
"If you look at Q1 of January, February and March of 2016, our aftersales customer satisfaction is up 35%, our fix rate [for one-time repairs] is up close to 20%, and then our sales satisfaction is up 86%, so it's showing a lot of the things we're putting in place are resonating in the market place.
"It's…slower than we want, but we are making progress."
Indiscretions in the automotive industry have led to the ACCC keeping a watchful eye on manufacturers.
"This year we will look at more complex products such as motor vehicles and the provision of services in industries, such as telecommunications and airline travel," said chair Sims at this year's National Consumer Congress.
Ashton Wood is not the sole reason for the increased scrutiny facing the reliability of new cars, but he has become the poster boy for the movement; the everyman who was driven to spark a match and watch his car burn.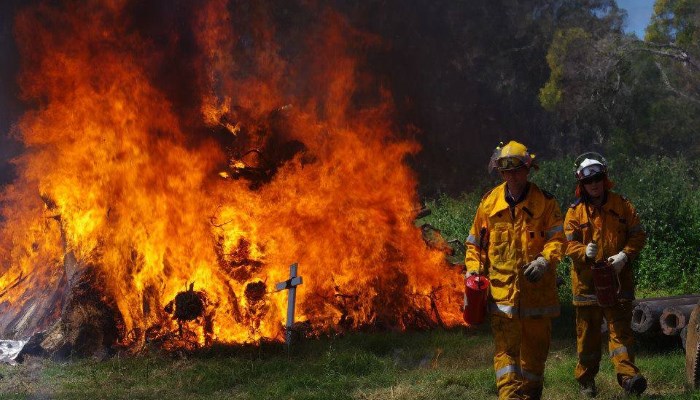 It's why, in October 2015, he was among a number of stakeholders invited to Parliament House in Brisbane to talk about the need for stronger consumer laws.
"I want a national approach and I want it to protect new owners," he says. "The US have had lemon laws for nearly 40 years. We still don't have them."
Lemon laws refer to US laws that spell out when a manufacturer must repair, replace or refund a consumer's car.
The major sponsor at Ashton's Destroy My Jeep event was Lemon Laws 4 Aus, a lobby group for "the introduction of Motor Vehicle 'Lemon Laws' into Australia".
Currently faults with cars are covered by Australian Consumer Law. The problem for car owners and manufacturers alike has to do with what's considered a minor and a major fault. There's also ambiguity around how many minor faults add up to make a major fault, which would warrant a replacement or a refund.
This poses a problem for car manufacturers too, says FCA's Zanlunghi, who is familiar with the workings of lemon laws from his time in the US.
"I would support Lemon Laws [in Australia], absolutely. It takes the uncertainty out of what is a minor versus a major failure, because it's clearly laid out and defined both for the manufacturers and the consumers."
"Right now," says Zanlunghi, "that's not the case."
He's managed to broker refunds for other car owners having a tough time asserting their rights – but not his own.
The introduction of lemon laws won't necessarily fix the problem, particularly if manufacturers aren't held accountable, says Erin Turner, head of campaigns and policy at CHOICE.
"From the cases we've seen and our research into the new car market, it seems as though the problem isn't with the law, but in its application and enforcement."
"We need a fair and independent body to help people with a complaint if a car company doesn't treat them right. And we need much more guidance about what constitutes a major and minor fault for a car, but this could be achieved without upending the law."
The ACCC initiated proceedings against Volkswagen late last year for the diesel-gate debacle. CHOICE understands two more car manufacturers may be taken to Federal Court by the competition watchdog.
It's uncertain if Jeep is one of those companies.
Ashton buried the charred remains of his Jeep. He's managed to broker refunds for other car owners having a tough time asserting their rights – but not his own.
"As far as I'm concerned, my case is still open."
His Jeep Cherokee Limited – what's left of it – is buried on a block of land in Bli Bli, Queensland. A cross was left on its resting place.
"We sent some bits to [Kickstarter] supporters around the country, so one of the doors we ripped off is in Melbourne somewhere, the bonnet is in Queensland and the front nudge bar is in Tasmania, I believe.
"I still have part of the plastic front grille here with me."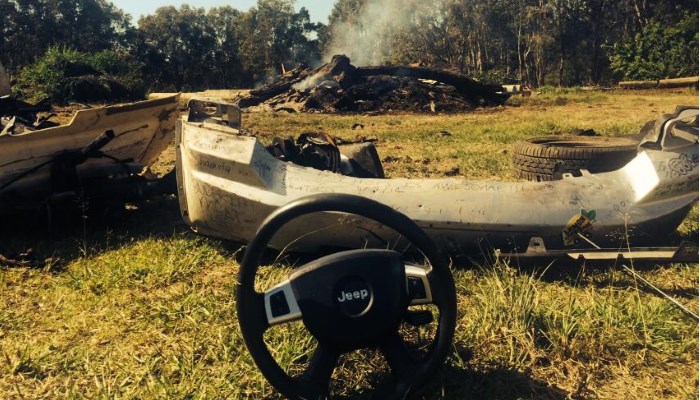 ---
Join the conversation

To share your thoughts or ask a question, visit the CHOICE Community forum.