Brother printers and a lesson in the art of the upsell
The unexpected reasons why you might get pushed to buy a more expensive printer.
The profit-hungry printer business
---
It's common knowledge that for salespeople, upselling models to customers equates to a clear increase in profits.
But we can't take full credit for the above words – they were part of the opening line of an email we recently received from a PR agency.
What followed was a short lesson in "the art of the upsell" – and that's a direct quote.
How to sell more ink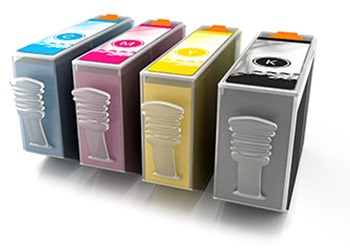 Printer ink can cost more than a luxury Chanel No 5 perfume.
In a press release sent by a public relations firm representing global printer company Brother, retailers were advised to upsell consumers to more expensive machines in order to sell them more of its consumables.
In other words: to sell customers more ink cartridges – and presumably, more expensive ones (the two most expensive Brother printers in our latest printer review had the highest annual ink and toner costs compared to cheaper Brother printers).
How does buying a more expensive printer result in its owner buying more ink from Brother?
Well, spending more upfront increases the "attach rate" to the product – the customer is more likely to own it longer (and therefore buy more ink from Brother over time), than ditch the printer and possibly move to another brand.
Customers who spend more now, are more likely and willing to spend more later on
"It's simple consumer psychology," explained a Brother spokesperson. "Customers who spend more now, are more likely and willing to spend more later on, as opposed to simply replacing the machine itself."
To be fair, we learnt a lot about ourselves as consumers from the release. "When a customer commits to spending more on a high-end product, they are far more likely to invest money to maintain the machine on a long-term basis," was the advice.
"Focusing on products that will require customers to purchase and repurchase consumables will do just that."
Environmental claims
And if you've never seen the word "consumables" in the same paragraph as "positive environmental impact", there's a first for everything.
"Selling high-end models also proves to have a positive environmental impact," the media release goes on to state.
Apparently, consumers are in the habit of throwing out their lower end printers after one or two uses because they're cheaper to replace than ink cartridges.
Consumers are in the habit of throwing out their lower end printers after one or two uses
Our technology gurus at CHOICE can attest to that. The cheapest printer we reviewed was the $28 HP DeskJet 2130 – its compatible cartridges (HP 63 in black and tri-colour) cost $62.86 from the same retailer.
Going back to the press release, it says that cheap machines "will end up in landfill, at a detriment to the environment".
They have a point, here. But there is some irony in a company praising itself for doing the right thing by the environment and in the same breath, celebrating the "purchase and repurchase consumables".
Something tells us that being green isn't their primary concern.
Printer companies and the ACCC
HP is another printer giant that's landed in hot ink recently.
The ACCC announced in May that customers who bought certain models of HP printers without being informed that non-HP ink cartridges may not work in them could be eligible for compensation.
Third-party ink cartridges had displayed error messages such as "cartridge problem", "one or more cartridges are missing or damaged" or "older generation cartridge" following a firmware update issued by HP.
This was to ensure that you'd buy only HP ink, which at $4845 per litre makes a luxury Chanel No 5 perfume a relative steal at $2400 per litre.
So, why not crack open a cartridge and douse yourself in an extravagant L'Eau HP 02 Magenta?
---
Latest Electronics and technology
Join the conversation

To share your thoughts or ask a question, visit the CHOICE Community forum.