Should I buy a GoPro?
Can a GoPro be your 'go to' camera? Or can a smartphone, DSLR or video camera suffice as your action camera?
Get in on the action
---
The GoPro name is synonymous with action photography and video. Manufacturers such as Sony, Nikon, Tom Tom and Garmin have all released systems of this ilk, formally known as action cameras, but for many, GoPro is the go-to brand when they want to capture unique footage in extreme situations such as skydiving, surfing, skating and diving, or drone footage. But do you need to invest in a GoPro to capture such scenes, or can you get by with a compact camera, smart phone or third-party alternative?
What is an action camera?
Action cameras are small, light and tough: they can fit in the palm of your hand and are designed to take a beating, even underwater.
Most versions of the GoPro can:
dive up to 10 metres underwater, or 60 metres when housed in waterproof casing (aside from the Fusion model)
film ultra-high resolution (4K UHD) video stored on a removable microSD card
take good quality photos
attach to a wide range of mounts and accessories that let you use and control the camera in a variety of environments.
But it's not without limitations:
The small form factor and waterproofing means the GoPro lens has a limited focal length.
Everything is shot or filmed in ultra-wide, which adds distortion at the edges.
This means almost all GoPro footage has a 'GoPro look.'
While the 'look' can be stunning in the right situation, the fixed lens and limited settings leave little room for creativity.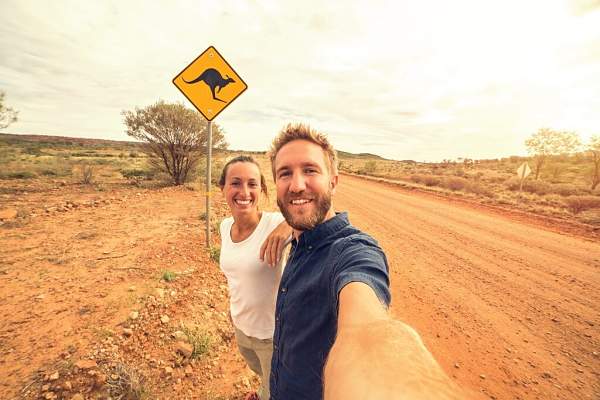 Types of GoPro
GoPro cameras are available in three ranges: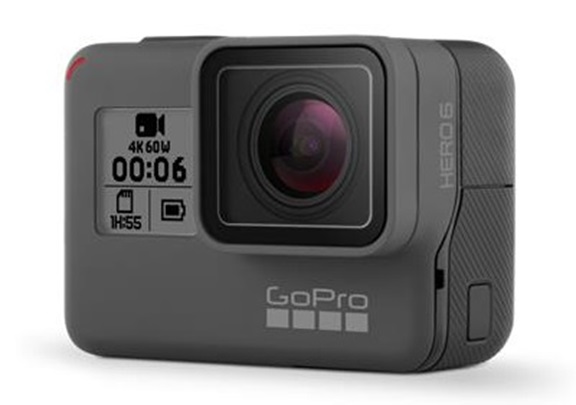 Hero 1080p: Drops advanced features such as high frame rates and 4K video to keep price down.
Hero 5 Black: Adds 120fps video (at 1080), 4K video at 30fps, RAW image capture, GPS tagging, improved image quality and battery life.
Hero 6 Black: General upgrade to the Hero 5 with improved processor. 4K video at 60fps, 1080 video at 240. Sharper images, improved picture (colour, shadows etc), improved slow motion capture, better stabilsation, faster Wi-Fi and touch zoom using screen.
Hero 4 Session:

See above features.

Hero 5 Session:

Adds 4K video (30fps), 10 megapixel photos, continuous shooting (holding down the shutter) up to 30 photos.
Fusion 360°

Other options
So the GoPro can pack an impressive amount of tech into a tiny box, but is it worth the extra investment for your action-filming needs, or will a DSLR, compact, or a smartphone camera perform just as well? Conversely, could the GoPro replace a typical camera for day-to-day photography and video work?
Smartphones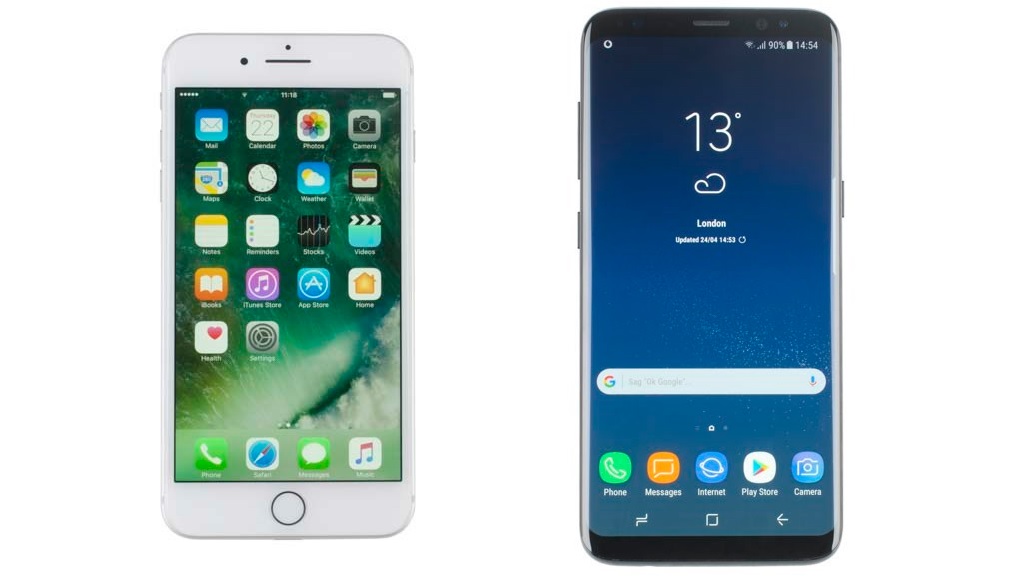 The Apple iPhone 7 and Samsung Galaxy S8
Even though the humble smartphone camera has come a long way, it still isn't built for the demanding environments that action cams are thrown into on a daily basis. Smartphones are handy for happy snaps, sunny days and photography in exposure-friendly environments.
CHOICE verdict: Don't take your smartphone into a scenario better suited to action cameras. It will die.
Compact cameras
Sony Cyber-shot DSC-RX100 M4
While compact cameras were once regarded as the basic beginner sibling of DSLRs, the gap between these markets is starting to shrink. Some models run well over $1000 but have the advanced manual settings usually reserved for DSLRs. They:
offer a lot more flexibility in terms of manual settings
have greater flexibility in low light
have a broader range of focal lengths.
But without the same environmental protection as the GoPro, they're much more susceptible to damage.
CHOICE verdict: You can take a compact camera into most outdoor environments and protect it from the elements as best you can. But when it's guaranteed to get muddy, dirty, dusty or wet, or if you're going into an extreme situation where the risk of damage is much greater, take a GoPro.
Rugged cameras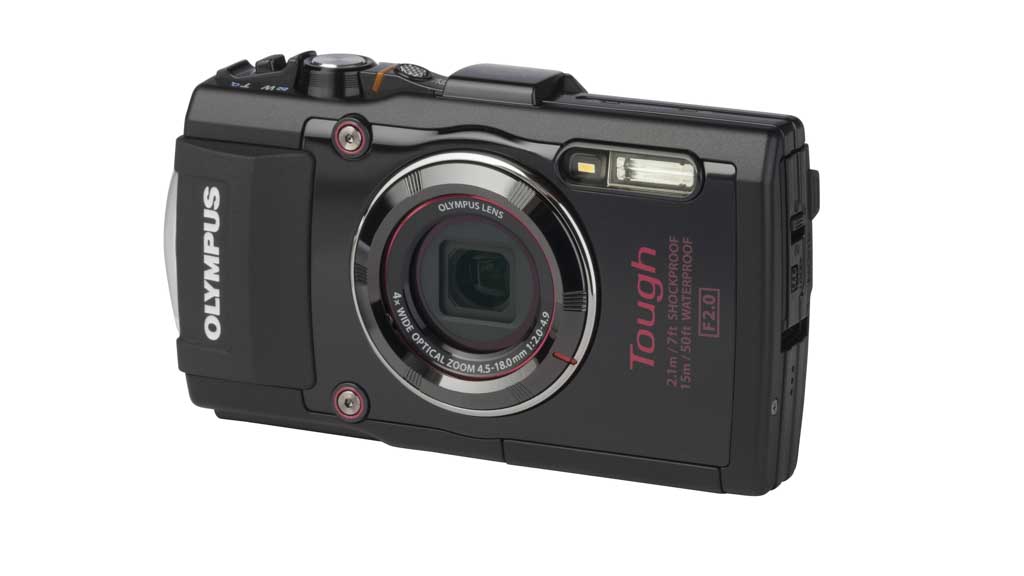 Olympus Stylus TG-4
In terms of build quality, rugged or "tough" cameras pack the durability of a GoPro in the body of a standard compact. They:
can handle a similar amount of environmental stress, with a protective casing to protect against water and dust ingress as well as the occasional drop
often use a zoom lens, although the range is usually no more than 3X
mostly take great pictures in well-lit environments, and some do a serviceable job in dark situations too
are generally larger and heavier than their action cam cousins, but much more compact than a DSLR.
However:
our test results show that the rugged build tends to come at the expense of image quality
you'll be hard-pressed to find one that can match the GoPro's video resolution and frame rate for a similar price
you won't find as many surface mounts for tough cameras, which rules out capturing action footage.
CHOICE verdict: While the differences in photo quality aren't that pronounced, a good-quality tough camera will outperform GoPro stills in most circumstances. Settings are limited, but they still offer a little more freedom compared to those in action cameras. The situation reverses when you switch to video, and extreme sports fanatics that want to capture their antics should bypass a tough cam and go straight for the GoPro.
DSLR cameras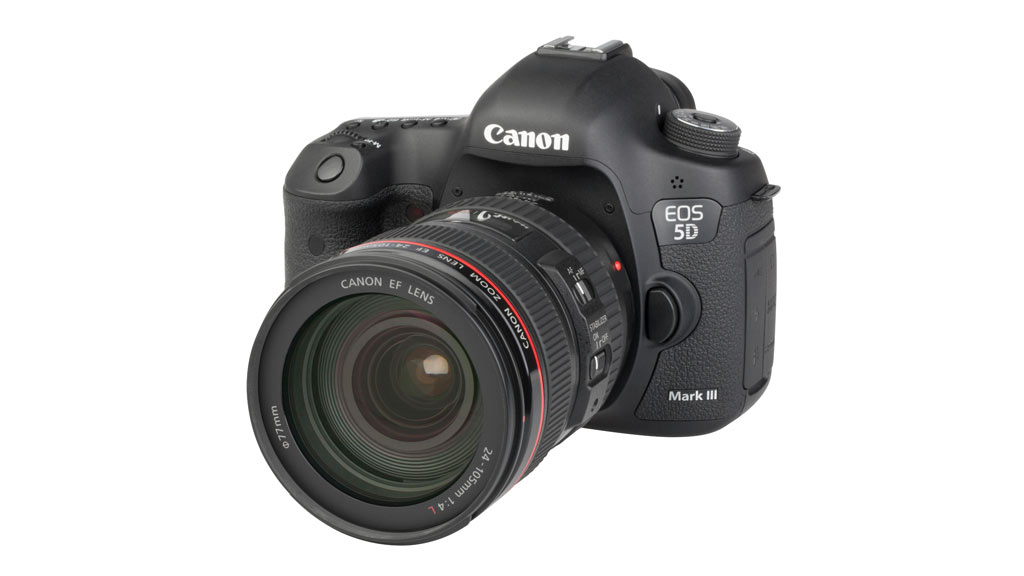 Canon EOS 5D Mark III
DSLRs, aka the big fancy cameras that look utterly intimidating to newcomers, deliver the tools to control your photography. Full manual mode, a variety of video and photo settings and an extensive collection of lenses give you the freedom to shoot in just about any style you can imagine.
They:
have superior picture quality and low-light performance, thanks to larger image sensors and higher quality lenses
offer a broad range of lenses that can cover numerous photography styles. This increases creative flexibility, whereas the GoPro only has the "GoPro look"
give you extensive control over technical settings such as shutter speed, aperture, ISO and white balance. Your image is less beholden to the camera
have some protection against the elements, ranging from dust resistance to full-blown weather sealing
can be submerged when housed in suitable waterproof casing, built by the manufacturer or third-party brands
also support HD video in the latest models.
However:
creative freedom comes at a price. The Nikon D7200, for example, will set you back around $2250 with a lens, while a Canon 5D Mark III with a pro-grade lens can run as high as $4150
entry-level kits cost less than $1000, but build quality is likely to be less resistant to the elements
they're larger, heavier and much more susceptible to damage. This makes it harder to mount in tight spots where a GoPro will excel
there aren't many models with the same 4K and 120 frames per second in high-definition capabilities that the top-end GoPro can deliver.
CHOICE verdict: A good quality DSLR will outperform a GoPro at almost any technical level, but they're much more expensive, far less convenient and easier to break. While you can take them into the field, the GoPro's size and weight makes it a much better option for most action-scene environments, particularly those in the water. Capturing stunning footage from the heart of the action with a DSLR is difficult, and risky. Drop a GoPro and you'll probably get some cool footage out of it, drop a DSLR and all you'll get is a hefty repair bill. Even if you decide to go with a DSLR, it still may be worth adding a GoPro to your arsenal.
Mirrorless/bridge cameras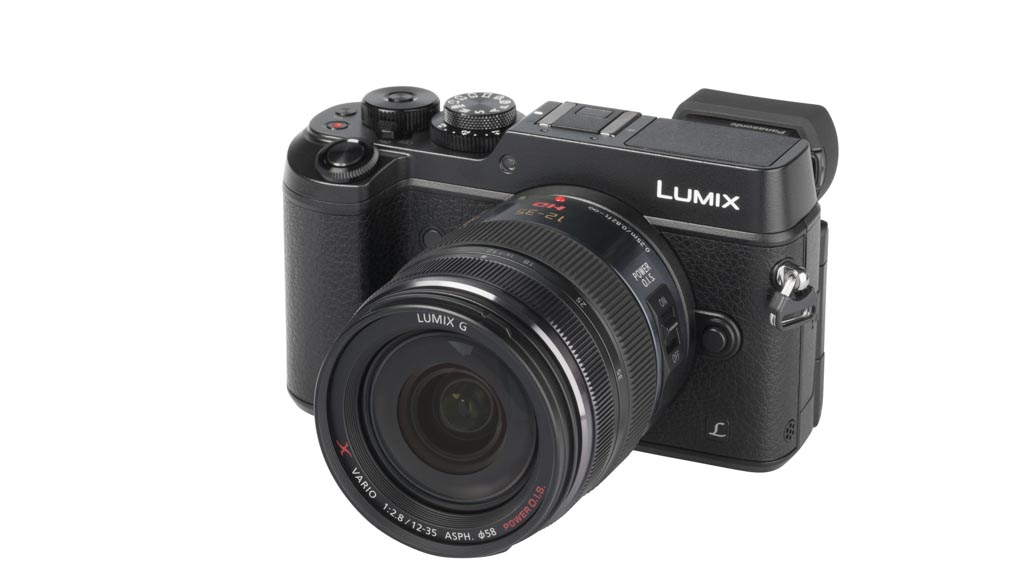 Panasonic DMC GX8
Mirrorless/bridge cameras are basically a smaller version of the DSLR. They gained a foothold in the market due to their similar capabilities, in a reduced form factor.
Bridge cameras:
fit between compacts and mirrorless models
are generally cheaper
typically have a fixed lens.
Mirrorless (often called micro 4/3):
are essentially small DSLRs
fall into similar price ranges
let you switch between different lenses.
Because of this, all the pros and cons that apply to DSLRs are essentially the same here, save for size and weight.
CHOICE verdict: See the DSLR verdict.
Video cameras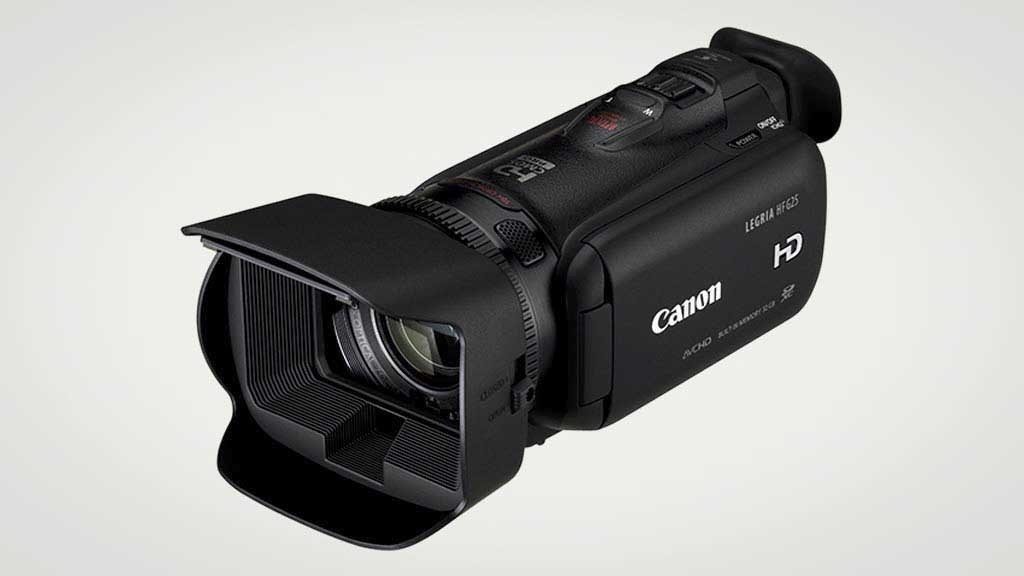 Canon Legria HF G25
A good camcorder will deliver better quality video than a GoPro, particularly under less-than-perfect conditions. And when we want to watch our video on a screen larger than a few inches wide, HD-quality video produced by a dedicated video camera really comes into its own. Like a DSLR, the main advantages of a camcorder are:
an optical zoom glass lens that gets you much closer to the action
better quality components in higher end models. This will improve image quality
extensive control over technical settings such as shutter speed, aperture, ISO and white balance.
However:
they can be much more expensive
they're larger, heavier and much more susceptible to damage
most aren't ruggedised and built for extreme conditions. You may find some high-end models with weather sealing.
CHOICE verdict: See the DSLR verdict.
---
Latest Electronics and technology
Join the conversation

To share your thoughts or ask a question, visit the CHOICE Community forum.