Handy travel gadgets for your next trip
CHOICE staff share their favourite travel gadgets.
iGadget, therefore I travel
---
Travelling is supposed to be about 'getting away from it all'. But most of us want to take a little of 'it all' with us on the road.
On any trip, long or short, you're likely to already have some essential items like a mobile phone or tablet and a digital camera. What you might not have are extra gadgets that can extend the ways you can use your everyday tech.
CHOICE staff have looked into their backpacks and pulled out their suggestions for travel gadgets they find indispensable on a trip. The products aren't all lab tested, but they've been road tested by our team of dedicated consumer advocates.
Here are our favourite products in these categories:
Action cameras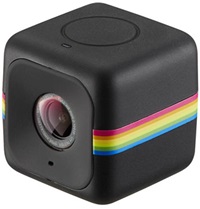 Polaroid Cube
$170
The Cube is a small (35mm square) camera that can record HD video up to 90 minutes. It also has a wide angle lens and the ability to take 6MP photos. It has a range of mounts including bike, helmet and tripod and an optional waterproof case for capturing video in watery situations.
CHOICE digital home team leader Denis Gallagher says: "You can throw it into your backpack and the magnetic base means you can snap it onto a metal surface. Its video performance is surprisingly good for such a small device. A new version with Wi-Fi support has just been released if you want to use a smart device to compose your shot, view footage or stream it to social networking sites."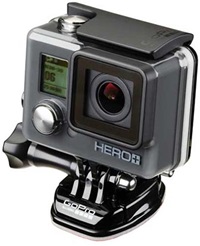 GoPro Hero+
$300
This video recording camera captures immersive, fast-moving action in up to 1080p HD video and 8MP still photos, and it connects to the GoPro App and Smart Remote. It is waterproof to 40m, has protective casing to protect against dirt and sand and has various mounts.
CHOICE digital home team leader Denis Gallagher says: "The GoPro Hero+ is a good entry level option with WiFi and Bluetooth connectivity with your phone (which you'll need as it doesn't have a LCD as standard) for $300."
e-Reader
$285
The Kindle Voyage is a high-resolution e-reader with adaptive front light screen that adjusts to the surrounding ambient light. The flush screen (no bezel) is touch-based, and it has a vibration touch control sensor on each side of the page that recognises the slightest increase in pressure from your thumb (known as haptic feedback), making page turning even easier.
CHOICE digital home team leader Denis Gallagher says: "The Amazon Kindle Voyage delivers the best e-reader experience of the models we tested."
See how the Voyager compares with seven other e-book readers in our e-reader reviews.
Travel keyboard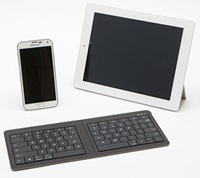 Microsoft Universal Folding Keyboard
$130
The Universal Foldable Keyboard is split down the middle, so you can fold it to save space and protect the keys in transit. The keyboard can pair with two iOS 7, Android 4.3 or Windows 8.1 (or later in each case) devices at the same time. Each device has a corresponding key along the top of the keyboard, so you can quickly switch between them.
CHOICE technology journalist and gaming enthusiast Peter Zaluzny says: "This is a good, compact, portable replacement that is small enough to easily fit into a backpack, briefcase or handbag. Particularly handy when you're travelling."
Gaming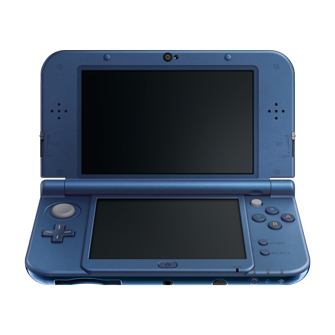 New Nintendo 3DS XL
$200/ $250 XL
The 3DS is a handheld gaming device that can play many titles including Super Smash Bros, Pokémon, Animal Crossing and Mario games. It also has a built-in browser, the ability to watch videos and 3D technology to play games, take photos and create movies in 3D as well as to view AR Cards that bring characters to life. It needs a charger that is sold separately ($20).
CHOICE technology journalist and gaming enthusiast Peter Zaluzny says: "The 3DS has a large selection of games, and there are also plenty of family friendly and adult titles to suit most people, with more games being released every year. While its specs and entertainment capabilities aren't quite as powerful and broad as other devices on the market, the ongoing support from Nintendo means the 3DS is likely to have a long shelf life."
USB storage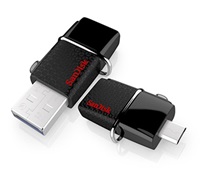 SanDisk Ultra Dual USB Drive 3.0
$13–$50
This is a dual-connector USB storage stick that connects via micro USB or regular USB for different gadgets. It comes in storage capacities from 16 to 64GB. Use it free up space on your portable devices by transferring photos, movies, music and other files on the go.
CHOICE computer test coordinator Elias Plastiras says: "I always take a dual-head USB drive and an on-the-go USB cable so I can plug a regular USB stick in to a tablet or phone (Android at least), to access media and keep a copy of photos taken with the phone (if I'm not taking a proper camera)."
Wireless portable storage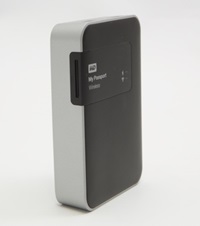 Western Digital My Passport Wireless Drive
1TB $310, 2TB $390 (RRP)
The WD My Passport Wireless Drive is a portable storage drive with SD card slot to offload all your photos anywhere you go. It connects wirelessly to up to eight devices and can also stream directly to TVs, games consoles and other DLNA/UPnP devices to show off your home movies and photos when you get back home.
CHOICE technology team leader Steve Duncombe says: "The limited storage of tablets and smartphones can be overcome with a mass storage device that connects wirelessly giving you plenty of kid-quelling movie and music hard drive storage for those long family trips."
Smartphone battery back-up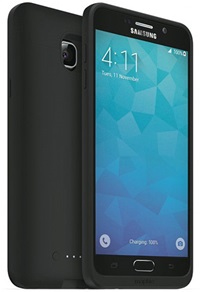 Mophie Juice Pack
$60–$150
The Mophie is a range of battery back-up cases that provide extra power with the touch of a button, along with impact protection in Juice Pack Plus, waterproof protection in the Juice Pack H2PRO, and 128GB extra storage in the Space Pack.
CHOICE content editor Rachel Hynes says: "It lasts all day when you're away from a charger which is handy while you're travelling and doubles as protection for your phone. I leave it on my phone switched off, and just switch it on when I need the extra juice – that way it can even last days."
Portable speakers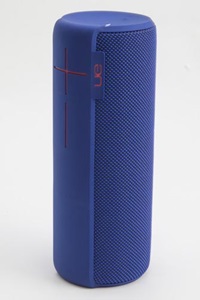 Logitech UE Boom
$199
The UE Boom is a wireless speaker that is IPX7-rated waterproof and claims a 100FT wireless Bluetooth range and a rechargeable battery that is claimed to last up to 15 hours of use and charges via USB.
CHOICE digital home team leader Denis Gallagher says: "We found it has good audio performance in a compact design that can act as speakerphone, pausing music to take a call and resuming once the call is finished."
Noise cancelling headphones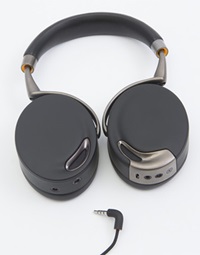 Parrot Zik 2.0 wireless headphones
$499
These noise-cancelling headphones were found to have good performance for active noise cancelling in our most recent test. There's Bluetooth support to listen to music wirelessly and touch controls for volume and track selection on the can, although you need to buy an airplane adapter.
CHOICE digital home team leader Denis Gallagher says: "The tap control allows you to pause, change volume control and go to the next track. If you take them off the music pauses, then restarts when you put them back on your head. There's also a Lou Reed setting where the man himself came into the Zik studio and tuned the headphones to optimise them for rock rather than classical music."
CHOICE policy and campaigns advisor Sarah Agar says: "I recommend noise-cancelling headphones for anyone who dislikes noisy planes, but don't forget the jack to connect to the plane's entertainment system. I love my Bose."
CHOICE digital producer Sarah Davies says: "I take two headphone sets – one in-ear headphones and one on-ear set – because 24 hrs with just one can give you sore ears and you need to mix it up on occasion."
Accessories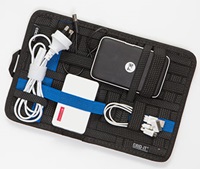 Cocoon Grid-It storage solution
Five-port multi USB charger
Cocoon Grid-It
Kingston MobileLite
CHOICE technology journalist Ros Page says: "I always take my multi-USB charger on my travels. I only need to take USB cables and can leave the bulky power plugs behind. I can charge my phone, iPad, wireless storage device and any other USB devices in one space-saving device. I also store all my gadgets on my Cocoon Grid-It. And I couldn't live without my Kingston MobileLite wireless streamer that lets both my boys watch different movies on their iPads at the same time."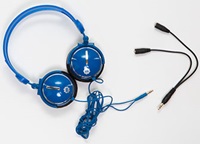 Audio splitter cable for headphones
CHOICE news team leader Kate Browne says: "I always take one of those small 'Y' shape audio splitter cables so both my children can listen to a movie through their own headphones when they're sharing an iPad."
Universal Power Adapter and powerboard
CHOICE journalist Karina Bray says: "A power board with swivelling cable for power points in tight places and a multi-country power adapter lets you plug all your gadgets into one place and you only need one adapter."
iPad car window bracket
CHOICE content researcher Joe Sydney says: "It's really handy, especially when using the iPad as a GPS in the car while driving overseas."
Travel SIM
SimCorner
If you don't want to add on a travel phone/data pack from your Australian telco, then the other option is to use a travel SIM that you can purchase in Australia before you go, at the airport or locally when you arrive. There are a lot of options and it pays to shop around for the best deal for the countries you're heading to and the amount of phone and internet usage you think you'll need.
CHOICE head of content Claire Gould says: "I always buy a SIM when going overseas. We did a trip to the US for a month last Christmas and the $80 we paid for the SIM included unlimited data in the US and $200 of domestic calls with SimCorner. This meant we didn't have to hire a GPS when we picked up our car and it meant that we were very well connected to our loved ones and to home over the festive period."
Apps
Google Maps
CHOICE digital home test coordinator Scott O'Keefe says: "Google Maps is essential, especially in countries where it can give you comprehensive public transport info."
Over to you for your suggestions
We all have out pet gadgets and tools we love when it comes to travel. We've shared a few of ours, but what about yours? Share your tips and favourite tech tools in the comments.
---
Join the conversation

To share your thoughts or ask a question, visit the CHOICE Community forum.