Woolworths in Federal Court over eco picnic plates
The ACCC has launched legal action over the supermarket's 'biodegradable' bowls, plates and cutlery.
---
ACCC takes Federal Court action against Woolworths
Challenges environmental claims of its picnicware
Customers pay a premium for "biodegradable" plates and cutlery
Woolworths will have to defend environmental claims made about its range of disposable bowls, plates and cutlery in a Federal Court case filed today by the Australian Competition and Consumer Commission (ACCC).
The competition watchdog is alleging Woolworths made false, misleading or deceptive claims – conduct ruled illegal under Australian Consumer Law – when it labelled its W Select Eco picnicware as "biodegradable and compostable".
The court case hinges on Woolworths' alleged failure to reasonably substantiate these claims, a move Sarah Court, ACCC Commissioner, says falls short of the supermarket's own internal policies.
"The ACCC alleges that Woolworths made these claims in circumstances where it was aware there was confusion among consumers and businesses about the meaning of biodegradable and compostable," she says.
"Customers paid a premium because they rightfully thought the environmental claims would have been substantiated."
Woolworths charges more per Eco plate compared to its less expensive Essential range. A 10 pack of Eco plates costs $4, while a 20 pack of Essential plates costs $3 – a difference of 25 cents more per Eco plate.
Court says one of the company's suppliers lists significant qualifications on its website, but that information appears to have been left off the packaging of the plastic plates and cutlery.

Woolworths says its Eco products are manufactured from materials derived from corn starch, sugarcane and other natural materials.
"Following enquiries from the ACCC, we took the precautionary step of voluntarily withdrawing the products from sale in November 2017 so that we could carefully consider the concerns raised," a Woolworths spokesperson tells CHOICE.
"We are now in the process of reviewing the ACCC's claims and considering our next steps."
The supermarket sold these products in packaging that did not substantiate the environmental claims for three years, until they were removed from shelves in November 2017.
Woolworths faces a maximum penalty of $1.1 million if it is found guilty.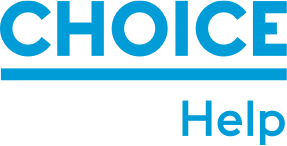 The CHOICE Help service is free for CHOICE members. Our consumer advice experts will help you understand your rights and can advocate for you.
---