Interest-free shopping offers
Read the fine print before committing to a 'buy now, pay later' shopping scheme.
Counting the cost of cheap credit
---
As shopping traps go, long-term payment deals are as bad as they get. They can cost you hundreds of dollars in fees alone, even if you pay everything off within the interest-free period.
The fine print on interest-free
You usually have to apply for a credit or store card to obtain interest-free offers.
You may have to pay an application fee, annual or monthly fee or a fee per payment.
If you fail to pay it off, a high rate of interest applies.
The credit card companies aren't obliged to remind you when the interest-free period ends, so it's important to check your statement carefully, especially if you use an interest-free offer that has a minimum payment.
What interest-free offers cost you
The credit card usually have high interest rates and high fees, for example:
The GEM Visa Card has a $99 annual fee, a 22.99% interest rate and a $20 late payment fee – you can use it for a range of interest-free offers at a number of retailers and every purchase of $250 and more automatically attracts a six month interest free period.
The David Jones American Express Card, has a $99 annual fee, a 20.74% interest-rate and $30 late payment fee. With this card you have to pay a new $35 application fee and $2.95 additional monthly fee with every interest-free offer at David Jones.
How store credit schemes work
Long-term payment offers usually come in the following formats:
Buy now, pay later
You take your purchase home and don't need to make any repayments or pay interest during the interest-free period. However, if you fail to repay it (along with all the fees) within the interest-free period, interest will usually apply on the remaining balance from the end of that period onwards.
Interest free, instalments payable
You pay off the purchase in equal instalments over the interest-free period. If you miss an instalment, interest will apply not only to that instalment but also to the remaining balance of your account.
Interest free, with minimum payment required
You pay a minimum repayment over the interest-free period and must pay the remaining amount before the interest-free period expires. If you miss minimum repayments, penalty fees will apply. The minimum payment may not be enough to fully pay off the purchase so you may need to make extra repayments.
No deposit, four years to pay
You pay off the purchase over four years, interest applies from day one and there is no interest-free period.
No interest ever
No interest ever is a more recent payment deal available through Certegy Ezi-Pay. It allows fortnightly payments for a period between 12 to 36 months, usually with a 10% deposit. This payment offer eliminates one major trap of "interest-free" offers – an astronomical interest rate after the offer ends but scores worse than interest-free offers on the second trap: high fees.
Conditions often apply to these offers, such as upfront deposits and minimum purchase amounts.
Interest-free vs credit card
For small purchase amounts of $1000 or less and short payment periods up to two years, a credit card normally works out better. Obviously the lower the interest rate, the less you pay.
For large purchases such as $3000 over longer periods such as three years and more, interest-free can work better than a credit card.
Interest-free and no-interest-ever both have high fees, but no-interest-ever may be less risky as there's no astronomical interest rate if you don't pay it off in full during the period.
$1000 OVER THREE YEARS



Interest rate (%)

Total fees/interest ($)*

Total ($)*

No-interest-ever deal
0
428
1428
High-rate credit card
21
300
1300
Interest-free deal
29.9
203
1203
Medium-rate credit card
13.1
197
1197
Using the table: We used the fees for a Certigy Ezy-Pay no interest ever purchase, and the fees for the Go Mastercard for the interest-free deal. Certigy Ezy-Pay may only be available for purchases of $1500 and over.
*Rounded to the nearest dollar
Updated 9 December 2015.
Shopping traps
Here are just a few other shopping traps we suggest you watch out for.
Extended warranties
The salesperson tells you that, for an extra couple of hundred dollars, an extended warranty on your purchase will give you another four years' protection should anything go wrong. But you're buying insurance you most likely won't need: most appliances are covered by a manufacturer's warranty, usually one year for TVs. And, if something goes wrong outside the warranty period, you may be covered under the Australian Consumer Law, which provides statutory consumer guarantees for any kind of goods or services regardless of any manufacturer or extended warranty.
Christmas Club savings accounts
Usually offered by credit unions, they're designed to help you avoid credit card bill shock after Christmas by preventing you from accessing any funds you've saved until just before Christmas. But some have dismal interest rates, such as just one per cent. You'll be better off with an online savings account that adds a much higher rate of interest to your savings.
Gift cards and vouchers
Gift cards and vouchers for stores have been the subject of numerous complaints to CHOICE over the years. Almost all gift cards sold in Australia expire after one year or less; only a handful of cards, such as the Bunnings gift card have an indefinite expiry.
Online shopping scams
Scammers can pretend to be selling a product via a website or auction site – often very cheaply – just so they can steal your credit card or bank account details. Similarly, they may take your money but send you a faulty or worthless product instead – or even nothing at all. More about Christmas scams.
No refunds given
Retailers sometimes display signs saying "no refunds given". This is illegal. If what you've bought is faulty or defective, you're legally entitled to a refund. However, you're not legally entitled to a refund if you simply change your mind.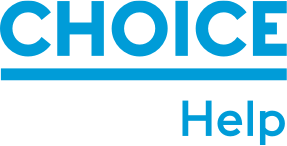 Need more help? The CHOICE Help service is free for CHOICE members. Our consumer advice experts will help you understand your rights and can advocate for you.
---
Join the conversation

To share your thoughts or ask a question, visit the CHOICE Community forum.