Dick Smith announces closure
Embattled electronic retailer Dick Smith is set to close following an unsuccessful attempt to find a buyer.
How to get your refund
---
Dick Smith has officially closed up shop, following an announcement from receivers that they had failed to find a buyer for the troubled electronics chain.
Despite receiving expressions of interest from a number of local and overseas parties, receivers Ferrier Hodgson has said the sales process of the embattled retailer had not resulted in any acceptable offers.
Dick Smith has 301 stores across Australia, which will now close within around eight weeks.
What does that mean for consumers still waiting for purchases or refunds?
If you paid for goods with a credit card or certain debit cards and haven't received them, you may have a case for a chargeback. This is where the card issuer will seek a refund from the bank of the retailer. The right of chargeback also applies to debit card customers who chose the "credit" option at the time of purchase. But you will want to issue the chargeback sooner rather than later.
If you have a Dick Smith gift card, both Coles and Woolworths have agreed to exchange cards purchased at their stores with a Coles or Woolies gift card of equal value. Gift cards are also exchangeable at Big W.
With regards to warranties, you may be able to claim on products through the manufacturer.
For more information, see our guide on your rights when a retailer is in financial trouble, as well as our consumer rights guide for more advice.
If you're a member, you can also access our free CHOICE Help service to get advice and assistance with chasing up refunds, repairs, replacements and other remedies.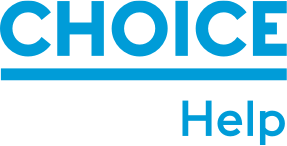 Need more help? The CHOICE Help service is free for CHOICE members. Our consumer advice experts will help you understand your rights and can advocate for you.
---
Join the conversation

To share your thoughts or ask a question, visit the CHOICE Community forum.