Customer service shadow shop
We check up on Australia's retail service standards.
Are you being served?
---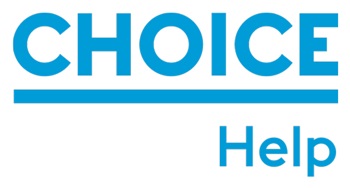 How do Australia's most popular bricks-and-mortar stores stack up when it comes to good customer service? Many of our well-known retail and department stores now compete not only with each other but also with online stores. And when it comes to the retail landscape, the experts CHOICE spoke to say the in-store experience can still go a long way to developing customer loyalty and therefore spending. The essential factor? Great customer service.
Despite this, an American Express global customer service survey found Australian consumers believe service standards have continued to decline over the past three years. Two-thirds of those surveyed even said they'd abandoned a purchase in store because of poor service.
To put our retailers to the customer service test, CHOICE and some savvy shadow shoppers hit the shops.
The CHOICE customer service shadow shop
We sent four shoppers – Alexander, Emma, Gloria and Kathryn – to 10 of Australia's biggest retailers across Sydney at different times of the day over a two-week period. Upon entering the store, each shopper noted whether they were greeted by staff or offered any help. They then asked for a specific item costing about $100, ranging from kettles and toasters to cordless phones and gardening tools, depending on the store.
If our shadow shopper wasn't approached or offered help they tried to find a staff member and ask for help. They then rated that staff member on helpfulness and product knowledge, as well as noting any other efforts to close the sale, such as offering a price reduction or added extras.
For the stores that do accept 'change of mind' returns, our shoppers bought the item in question and later returned it, again noting how that experience went.
The stores they visited were:
Big W
Bunnings
David Jones
Dick Smith
The Good Guys
Harvey Norman
JB Hi-Fi
Kmart
Myer
Target
The results are in!
Please note: Due to the different business models of the retailers in the shadow shop, along with the subjective element involved in any shopping experience, the table is not presented as a strict ranking of 'best to worst'.
Shadow shop observations
Store
Positives
Negatives
Bunnings
Staff easy to find; staff friendly, helpful and had good product knowledge; returns were quick and painless.
Big W
Simple, fast and no-fuss returns process; helpful staff.
Dick Smith
Good product knowledge; shoppers noted examples of excellent customer engagement.
Does not accept 'change of mind' returns; shoppers noted examples of poor customer engagement.
JB Hi Fi
Shoppers noted examples of excellent product knowledge; shoppers noted examples of excellent customer service.
Shoppers noted examples of poor customer service and poor product knowledge; does not accept 'change of mind' returns.
Target
Good staff engagement but had to be approached first; fast checkout process; dedicated service desk.
Poor product knowledge.
David Jones
Shoppers noted some examples of excellent customer service; fast and no-fuss returns.
Shoppers noted several examples of poor customer service; poor product knowledge.
Myer
Good returns policy; shoppers noted examples of quick customer engagement by staff.
Shoppers noted examples of poor customer engagement by staff; poor product knowledge.
Kmart
Store set up to suit 'self-reliant' shoppers; overall, a no-fuss experience.
Shortage of staff on shop floor.
The Good Guys
Shoppers noted examples of good customer service.
Shoppers noted examples of poor customer service and inconsistent product knowledge; does not accept 'change of mind' returns.
Harvey Norman
Poor customer engagement; inconsistent product knowledge; some evidence of pushy sales tactics; does not accept 'change of mind' returns.
Many happy returns
Of the 10 stores we shadow-shopped, four – Harvey Norman, Dick Smith, JB Hi-Fi and The Good Guys – do not accept change-of-mind returns. Although this is legal under Australian Consumer Law, many stores do accept returns as a result of customers changing their mind, provided the product and packaging are intact.
A Harvey Norman spokesperson told CHOICE that the store believes its staff members are skilled enough to ensure each customer is completely happy with their purchase before buying, so a 'change of mind' returns policy isn't necessary. Dick Smith, JB Hi-Fi and The Good Guys didn't provide CHOICE with any response regarding their approach.
Retailers under the microscope
The department stores

Was. Is. Always … inconsistent
David Jones marketing suggests a cut above the rest when it comes to the customer experience, with top-hatted doormen in the Sydney CBD store and a sumptuous layout on the ground floor. In reality, our shadow shoppers found their customer service experiences patchy at best.
Kathryn visited one store at lunchtime and waited almost 15 minutes without being offered help, despite two sales assistants standing at the register having a conversation and no other customers around. She walked past the sales assistants trying to make eye contact and was ignored before having to talk over them to ask for help. While the sales assistant was friendly, she couldn't provide information on products beyond colours and which ones were on sale.
Emma spent 10 minutes wandering the store she visited before having to ask for help. The assistant she found couldn't provide much help, telling her that most of the brands were the same as they were all made in China.
Alexander and Gloria fared better in the stores they visited. Alexander was offered help straight away, and while Gloria was initially ignored, once she asked for help the sales assistant was friendly.
None of the sales assistants were particularly knowledgeable about their products, offering suggestions based on colour or popularity or reading the features off the box.
Returns
All four shadow shoppers had a positive experience returning their items – the transactions were quick, with no fuss and no questions asked.
My store? Sure?
Three of our four shoppers struggled to find any sales assistants at all initially in Myer. Kathryn and Emma both waited for almost 15 minutes in the kitchen section without being offered help, despite staff eventually appearing nearby. However, Alexander reports he was approached almost immediately in the suburban store he visited and received reasonably good service.
In terms of product knowledge, none of our shoppers felt that the staff were helpful. When Emma asked for a recommendation on a two-slice toaster the sales assistant recommended a four-slice model because it was on sale, even though it was more expensive than the type she wanted.
Returns
Three of our shoppers had no problems returning their items; however when Kathryn attempted to return her item she stood at the cash register with another customer for several minutes while the sales assistant continued to do paperwork without acknowledging their presence. Nearby another staff member was unpacking stock and didn't offer any help either. Kathryn then waited while these two staff members had a long-winded conversation about lunch breaks before finally serving her.
Specialty stores

The welcoming warehouse
Bunnings, winner of the People's Choice Award for Best Bricks & Mortar Retailer in the 2011 CHOICE Awards, also rated well with our shadow shoppers, with all four reporting a good experience in the warehouses they visited.
Despite the size of the stores most of our shoppers found a staff member easily, even when there were plenty of customers about. And all four reported friendly, helpful and knowledgeable staff. "Bunnings seems to have a well-maintained policy of making sure store staff know the layout and have some product expertise," says Alexander.
Returns
Our shoppers reported returns as simple, quick and painless.
Talk to the hand
The service experienced by our shadow shoppers at Dick Smith was an equal split between good and woeful.
Gloria and Kathryn visited suburban stores and were offered assistance almost immediately upon entering. In both instances the sales assistants had good product knowledge and weren't too pushy.
On the other hand, Emma says she was totally ignored by two staff members who stood in the empty store she visited. However, when she finally asked for help the sales assistant displayed good product knowledge and made some helpful recommendations.
As for Alexander, he remained invisible even after asking for help. "I wore my techno-idiot face and wandered around, to no avail. I could have stood there for hours gazing helplessly at the gadgets as store staff stood by in little groups, thumbing their smartphones and chatting away. I asked about cordless phones and was directed to that section, but no-one came with me to assist."
Returns
Don't accept change-of-mind returns.
Highs and lows
Emma and Gloria rated their JB Hi-Fi in-store experience as excellent – both were offered help quickly, and the staff members were knowledgeable about the products and happy to make recommendations.
When Kathryn visited one of their stores she found seven staff and few customers. She waited for more than 10 minutes for someone to offer some help before finally asking. The sales assistant was OK but struggled to identify her particular needs and match them to a product. "The only person who approached me in store was a security guard who wanted to check my bag," she says.
"If store staff had ever been instructed to look out for customers who were clearly in need of assistance, they must have forgotten that bit of training," says Alexander. "I was directed to cordless phones by an employee who appeared to have plenty of time to help – but didn't."
Returns
Don't accept change-of-mind returns.
The discount department stores
Australia's major discount retailers, Target, Big W and Kmart, all claim to provide everyday items at a reasonable cost. While the shopping experience here promises to be vastly different compared with department stores, customer service is still important.

Big effort
Emma, Kathryn and Alexander reported that Big W was a strictly straightforward affair, where helping yourself was standard. However, Gloria found a very helpful sales assistant who went out of her way to try to help despite admitting she didn't know much about the products in question.
Returns
All shadow shoppers reported that the return process was simple, fast and hassle-free.
OK, but lonely
While our shoppers reported a similar experience to Target and Big W, they did comment on how few staff were on the floor in the Kmart stores they visited, as well as the number of self-service checkouts. Emma described her store as being like a "supermarket for homewares and clothes. I managed to buy the kettle without any interaction with another person."
Gloria managed to find a staff member who was helpful, while Alexander described his experience as being a "no-worries operation": "Kmart did what I'd expect and did it well."
Returns
All shoppers reported a no-fuss experience.
On target … mostly
Overall our shoppers had a positive experience at Target, finding it easy to help themselves or track down a staffer and ask for help. All the staff members approached were friendly, though none were knowledgeable about the products.
All four shoppers commented on how quick and easy it was to pay for their items and be on their way.
Returns
With a dedicated service desk, all four shoppers processed their returns with a minimum of fuss.
Franchisees

The good, bad and the ugly
Kathryn was greeted as soon as she entered a Good Guys store and asked if she needed help. The salesperson had a high level of product knowledge and asked her a lot of questions to ascertain which might suit her best.
By contrast, Alexander says he was mostly ignored when he arrived in the store, although eventually someone appeared and offered to help. The sales assistant was friendly but her advice was based on the theory that they more you pay, the better the product.
For Gloria, the experience couldn't have been worse. After being ignored for five minutes she eventually went searching for help. She found a salesperson, told him she was looking for a cheaper white plastic kettle and asked if the brand she liked would be a suitable purchase. He told her he couldn't say, and then suggested she buy a $10 extended warranty with her $23 kettle. (As CHOICE has often highlighted before, extended warranties are a costly and unnecessary extra as consumers have the same protections for free under the Australian Consumer Law.) He then kept pushing her towards an $84 model, telling her it was less likely to rust. When Gloria mentioned the brand she originally wanted to buy had been recommended by CHOICE, he queried how CHOICE would test kettles and claimed, "they all do the same thing – boil water."
Returns
Don't accept change-of-mind returns.
Slow, Harvey, slow!
All the Harvey Norman stores our shadow shoppers visited were mostly empty of customers but had plenty of staff on the floor. Despite this, none were greeted when they walked into the store.
After wandering around for some time, three of our four shoppers had to ask for help. Kathryn was eventually approached by a staff member after waiting a short while.
When it came to product knowledge, there was a wide range of customer experiences. Gloria was given some helpful information on the various kinds of phones available and offered a couple of dollars off two items when she asked for a discount. However, Emma's sales assistant had very little product knowledge – he simply read features off the box – and didn't ask her any questions to work out which phone would best suit her needs.
Kathryn was approached by a salesperson whom she says was quite pushy. While he was very keen to offer discounts and close the sale, when she asked about the different brands he claimed they're all "pretty much the same, love".
Returns
Don't accept change-of-mind returns.
What does good customer service mean?
Dr Paul Harrison, consumer psychologist and chair of consumer behaviour and advertising at Deakin University, says bricks-and-mortar shopping is an "emotional and cultural experience" that largely hinges on a high level of customer service. He believes that while the total in-store experience – including layout, ease of use, atmosphere, smells and colours – is important, it's the positive experience customers have with staff that resonates.
"If you like the person and respond to the social experience you'll be more likely to spend. Customers like being sold to but it's got to be in the right way, and you need a skilled salesperson to do that. Unfortunately, these days they are the rarest creature around."
Steven Di Pietro, executive director and owner of Service Integrity (a mystery shopping company that gauges customer service for a variety of Australian retailers) agrees that customer service can give bricks-and-mortar stores a significant edge but believes sales assistants rarely have the right skills or suffer from a lack of training.
"Retailers employ someone and might say they're all about good service, but they aren't training their staff – they don't know how to do it."
Death of the department store?
Australia's big two department stores frequently receive harsh criticism when it comes to customer service. Steven Di Pietro believes the criticism is valid. "David Jones markets itself as a high-level experience, but in reality the service may not be great," he says. He believes smaller specialty stores will perform best out of the bricks-and-mortar shops in the future.
Paul Harrison disagrees, saying there is a future for smart department stores that incorporate a mix of online and in-store experiences. "People like these brands and want to continue to use them. As humans we don't like change and it can take a lot to change our habits."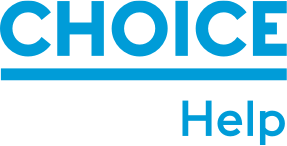 Need more help? The CHOICE Help service is free for CHOICE members. Our consumer advice experts will help you understand your rights and can advocate for you.
---
Join the conversation

To share your thoughts or ask a question, visit the CHOICE Community forum.