How to find the best home and contents insurance policy
Protect your assets against major disasters and minor mishaps.
Can you afford to lose everything?
---
Are you financially prepared for a major disaster like a fire, flood or storm, or even a minor mishap like a flooded laundry room or a broken window? Prepare for the worst by choosing the best home and contents insurance to protect your hard-earned assets.
In this article:
What type of policy do I need – home, contents or both?
Strictly speaking, home (aka building) insurance and contents insurance are two different products.
Contents cover is for everyone: homeowners or renters. Some insurers will even cover people living in share houses. If you're a tenant or own a strata title home, read our contents insurance buying guide.
Home cover is essential if you own your house (or your bank does). If you're a renter you don't need to worry about this; insurance for the building is your landlord's responsibility. If you're in a strata property then your building should be insured through the strata plan.
You can buy insurance for just your building, or for just your belongings, or you can combine them.
If you get a combined policy, you assign both your house and your contents a separate sum insured amount – the total amount the insurer will pay to repair or replace your home or belongings. You may also be able to select a different excess for building and contents claims.
What does home insurance cover me for?
Insured events
All policies will offer you cover if your property is damaged or lost due to one of a list of unfortunate events. Most policies will cover you for:
fire and explosion
flood (sometimes optional)
storm and rainwater
lightning
accidental breakage of glass, ceramics, etc.
earthquake and tsunami
theft and attempted theft
vandalism and malicious damage
impact damage (e.g. falling trees)
sudden escape of liquid (e.g. burst pipes).
Accidental damage
On top of the defined events, some policies will cover you if your house or contents are damaged in the course of everyday life. This cover is usually included in top tier products, or as an optional extra.
What's more likely where you live: a cyclone smashing all the glass in your house, or the kids hitting a cricket ball through the lounge room window and into your TV? Remember that if you select a high excess, it might be cheaper to repair the damage out of your own pocket than making a claim.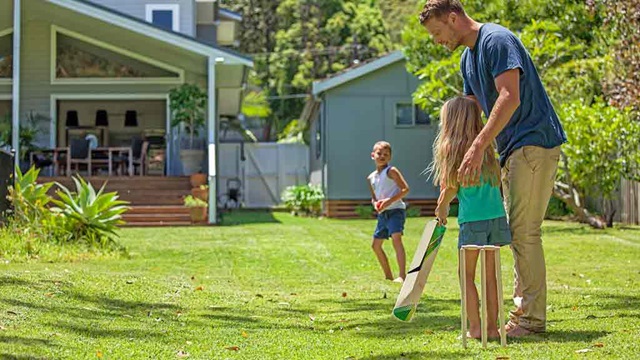 Accidental damage covers you in the event your game of backyard cricket leads to a broken window.
How much will my policy will pay out?
It all depends on your type of policy:
A sum insured policy will pay claims up to the amount specified on the insurance certificate. That is, you nominate how much your home and contents would cost to replace, and in all but a few circumstances the insurer will pay up to that amount.
A safety net policy will pay a specified percentage – as much as 30% – above the sum insured amount.
A total replacement policy will pay whatever it costs to repair, replace or rebuild (taking into account policy exclusions). Total replacement only applies to building cover.
Most policies are sum insured, but safety nets are becoming more common and are useful in case you're under-insured. Sixteen out of the 29 insurers we reviewed in 2016 offered at least one safety net or total replacement policy.
How much cover do I need?
To avoid under-insuring, you'll need to work out your 'sum insured' figure.
What's a sum insured figure?
It's the dollar value to completely repair, rebuild and replace everything. There are a number of online calculators that can help you work out your sum insured figure. Start by using your own insurer's calculator. Some insurers cover certain costs (e.g. demolition and debris removal) on top of your sum insured, while others don't – their calculators will take these costs into account, which is why the results might differ between calculators.
If you're taking out a combined home and contents policy, you'll need to list two sum insured figures: one for your home and one for your contents.
Go through every room of your home and estimate how much it would cost to replace each item – including commonly overlooked items like crockery and cutlery, bed linen, books, CDs and DVDs, clothing and footwear.
Contents policies usually set a limit for valuable items, such as up to $1000 per item and up to $5000 in total for jewellery. If you have items that exceed the limits, you need to list them separately with your insurer. If you don't, you won't be able to claim any higher than the standard sub-limit, regardless of how much your valuables are worth.
If the worst happens and you have to rebuild from scratch, there can be all sorts of costs on top of simply rebuilding. Consider expenses like removal of debris, building or architect's fees, costs to comply with council regulations, increased cost of material in a widespread disaster, temporary accommodation costs and mortgage discharge fees, to name a few.
Check if these expenses are included in your sum insured amount or if they're covered on top of your sum insured amount. Many insurers will cover these costs on top of your building sum insured (up to a limit, usually around 10%). If you have building cover, check to see whether these are paid from the sum insured amount or are covered separately.
During times of disaster, building services and temporary accommodation may be in short supply and prices will go up. If you live in an area that's prone to natural disaster such as flood or fire, consider buying a policy with a safety net or total replacement protection.
Before you buy or build a home, get a few quotes from insurers. Premiums may be unaffordable for flood-prone areas. Check with your local council to see if flood maps are available.
How to get the best premium
Get quotes from three insurers – some will match or beat competitors' premiums.
Vary your excess, as small increases in the excess can lead to big savings on premiums.
Many insurers offer cheaper premiums for new customers than they do for renewals. Simply checking your renewal price against your current insurer's online quote calculator could save you plenty.
Most insurers offer a discount for having multiple policies with them. If you can get the cover you need by combining insurance, it's a useful way to save. However, make sure all their policies suit your needs – you don't want to get discounted home and contents cover just to end up with a dud car insurance policy.
Flood cover
Many insurance policies now include flood cover as default, regardless of where you live. Some insurers still include it as an optional extra, while a few insurers let you opt out, although this is usually at their discretion. If you live on top of a hill you might gripe about having to pay for cover you don't need, but if your risk is low then flood cover will make up a negligible percentage of your premium.
Flood is the only insured event that has a standard, industry-wide definition: "the covering of normally dry land by water that has escaped or been released from the normal confines of any lake, river, creek or other natural watercourse, whether or not altered or modified, or any reservoir, canal, or dam".
Related: What kind of flood will your insurance cover?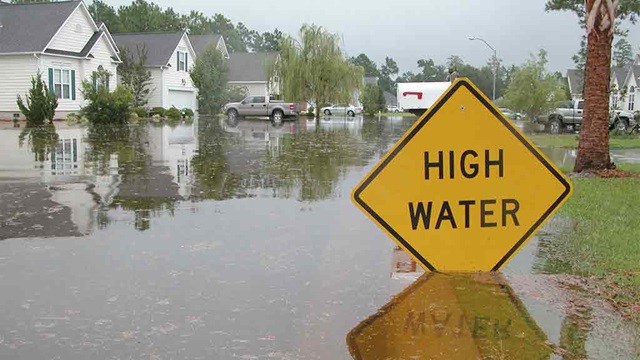 Flood cover is included in most policies, even if you live in a low-risk zone.
Will my policy cover 'actions of the sea'?
It's unlikely. Most insurers exclude 'actions of the sea', which are a range of events that include:
high tides
storm surges
tidal waves.
This is only relevant if you live right next to the ocean. But if you are, it's essential to know precisely in what circumstances your insurer will cover you. There's a lot of variation between products, so it's worth looking at the detail.
Storm surge
A storm surge is when there's an increase in the sea level because of a storm. In some cases, you'll be covered for a storm surge, but there may be restrictions. For example, some insurers will only offer cover for storm surge if your property is also damaged by a flood, or if the surge is caused by a cyclone.
Always check if your insurer has a specific definition for a storm surge. For example, Westpac includes this under flood cover, but defines it as an increase in the sea level "caused by a cyclone" – but not any other sort of intense storm. Don't let yourself get put in the position where the insurer can wriggle out of covering you because of their definitions.
Contents in the open air
If you leave your stuff outside – that is, in the open air – and it gets stolen or damaged in an insured event, most policies will offer you some level of cover. There are usually restrictions – insurers don't want you to leave your electronics, cash and jewellery out in the front yard, so these are excluded. And most policies will only insure you up to a certain percentage of your total sum insured.
But before you sign up, check what your insurer's definition for open air is. While many define it as anywhere on your property that's exposed to the elements, some may also include non-lockable structures, like a garden shed.
Optional and additional benefits
Some policies don't include full coverage, but give you the option to buy extra cover for an additional amount. Top tier policies tend to include these features as standard. The most common additional covers include:
Ancillary rebuilding costs, such as architect fees or the cost to comply with building regulations.
Debris removal and demolition. Check whether this is paid out on top of your sum insured, or if you need to factor in these costs when deciding how much to insure for.
Environmental upgrades, including water tanks or solar panels if these weren't already installed.
Electric motor burnout, in case your washing machine or fridge carks it. Some policies also offer a few hundred dollars to replace spoiled food and medications if your fridge or freezer dies.
Cover while moving house, with a few weeks overlapping cover at your new and old addresses, as well as some cover while your things are in transit.
Visitors' contents, usually up to a few hundred dollars.
Vet bills, usually only if your pet is injured in a car accident or insured event, but some policies cover illness as well. The amount you can claim is much less than what a separate pet insurance policy covers.
Temporary accommodation if you can't live in your home after an insured event. For renters, this usually covers the additional rent you have to pay to move into a similar place.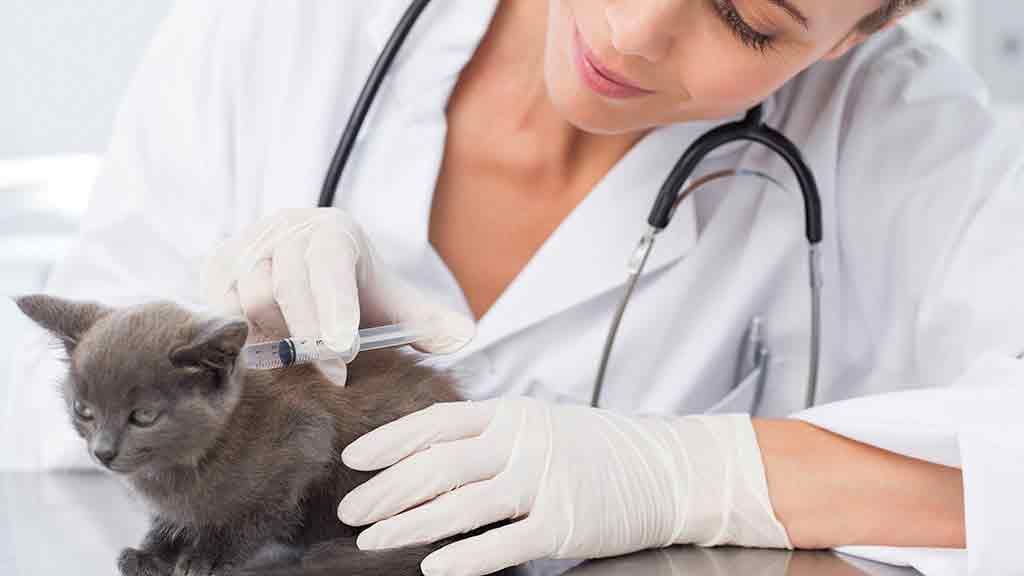 Some policies give you the option to include cover for extras, such as vet bills if your pet is accidentally injured.
How to keep good records for insurance
Take clear, close-up photos of all your belongings and store any relevant receipts or proof of purchase.
Keep records of email and phone communications with your insurer confirming definitions and coverage, in case of any future disputes.
Do your own insurance evaluation – are there dangers around the home waiting to cause damage or an accident? Leaky roofs are a common cause for claims-denial, so this is a good place to start.
At each renewal, take photos showing how spick and span your building and contents are in the event you need to make a claim.
Check the fine print
If you don't understand a certain word or term in your policy's product disclosure statement (PDS), ask the insurer for clarification, or check our jargon-busting glossary below.
Accidental breakage: This typically applies to glass and ceramics only. For full accident cover, you'll need an accidental damage policy.
Accidental damage: Put your foot through the roof? Kids repainted the lounge room in permanent marker? You'll need accidental damage cover.
Don't confuse accidental damage with accidental breakage. Most insurers clearly separate the two terms, but some indicate they have accidental damage cover and then go on to say it only covers restricted items like some types of glass.
Contents in transit: This cover typically applies when moving house (you'll need to inform your insurer of this too). Cover varies and conditions and sub-limits typically apply. For example, many insurers will only cover contents if the vehicle moving them is damaged in a collision or fire (and not accidental breakage, chips or scratches).
Contents in open air: This cover is to protect contents typically left outside, like outdoor furniture, but depending on your policy can also include 'inside' items. Each insurer has its own definition, so it pays to be sure what this is before signing up.
Damage by animals: This is a standard feature in most defined events policies, but there are severe restrictions. If your pet causes the damage, the cover does not apply. Damage caused by biting, pecking, clawing or chewing is also excluded from cover. Generally, this leaves impact damage and animals accidentally trapped inside a home.
Insured events: The list of events covered by your policy. All policies we review cover fire, vandalism, explosion, impact damage, lightning, earthquake, storm damage, theft and sudden escape of water.
Earthquake: All policies we surveyed cover earthquakes, but a minimum excess may apply. Typically this is $500, meaning if your basic excess is lower than this you'll have to pay more to make a claim. If your excess is higher you won't be affected.
Flood: All policies offer cover for flood, which has an industry-wide standard definition. A few let customers opt out if they don't live in a flood zone, but not many. Others offer it as an optional add-on.
Landlord's insurance: Generally, the same cover elements apply to this as to home insurance, however there may be additional protections or requirements.
Landslide: Some insurers do not cover this at all. Those that do cover landslide will only do so when it is caused by a specific event, such as an earthquake or storm. There may be a time limit on what damage is covered (e.g. only damage that occurs within 72 hours of event).
Legal liability: Cover when you are responsible for damage to someone else's property, or the injury or death of another person. Typically this cover extends to children, although if your adult offspring live with you whether or not they're covered might depend on how broadly the insurer defines "you". Some include the family members of policyholders living at the insured address. Liability cover in a contents policy covers you away from your home, while the liability cover in a building policy gives you protection on your property.
Motor burnout (aka fusion): This covers electrical motors that burn out or fuse and stop working. Cover varies between insurers, and spoiled food may also be covered in some cases. Restrictions apply, most often to submersible or underground motors (think pools and bores), business items and electronics (like televisions). Motor age limits also apply (usually 10–15 years maximum), and you won't be covered if your item is still under warranty. Read your policy for full details.
New-for-old replacement: Cover varies between insurers and normally there are restrictions too. For example, insurers may opt to repair items first if it's economical to do so. There may also be item limits, especially for things like art and memorabilia.
Portable valuables: Many policies give you the option to cover some portable contents against accidental loss or damage when you're away from home. You can either opt for unspecified contents cover, which comes with limits set by the insurer (e.g. $1000 per item up to $5000 per claim) or have individual items listed on your policy for a replacement value you decide.
Pet cover: Some insurers will pay a benefit for vet bills either as standard or as an option. The benefit is typically minimal with lots of restrictions, especially compared to other products on the market. Although it doesn't hurt having this benefit, we'd suggest reading our pet insurance buying guide if this cover is important to you.
Safety net: Pays a specified percentage – as much as 30% – above the sum insured amount if the cost to repair or replace your home or contents ends up being more than you've insured for.
Storm surge: This is where the sea level rises as a result of a cyclone or other intense storm. Sometimes this is covered under the flood definition, and sometimes you're only covered if there's also a flood at your property. If you live next to the sea, make sure you know what the limitations are.
Sum insured: This type of policy pays claims up to the sum insured amount specified on the insurance certificate. Under-insurance is a common problem, so be sure you've calculated the value of your home and contents correctly.
Theft: Most policies insure against theft, but many stipulate that theft is not covered when the thief enters with the owner's consent. This rules out any theft that occurs, for example, during a real estate inspection, or at a party, or if you hire a contractor or labourer to work on your property.
Tools of trade: Sub-limits apply to tools, and different limits apply to surgical tools where applicable. As with other valuables, expensive items should be listed separately on your policy (or insured elsewhere) if this is a concern.
Total replacement cover: This type of policy pays whatever it costs to repair or rebuild the building, taking into account policy exclusions.
Tsunamis: Most policies we surveyed include tsunami cover, either as its own insured event or as part of their earthquake cover.
Unoccupied homes: If you're travelling for more than 30–60 days, check to see how this affects your home and contents insurance. In some cases, cover may be restricted or void completely if you leave your home unattended for an extended period.
Valuables: Sub-limits apply for valuables like cash and jewellery. If you have high-value individual items, strongly consider whether you need to list them separately on your policy or at least factor this in to any emergency fund you've put aside. In some cases, listed items may be covered away from home (such as on a holiday).
Visitor's contents: Cover varies, and cash and other valuables may be excluded from cover. Sub-limits apply.