Smeg appliances: best buys and what to avoid
Should you buy something just because it's from Smeg? Well, no.
Form or function?
---
Smeg may make beautiful ovens and sexy coffee machines, but that doesn't mean you should go crazy and deck your kitchen out with everything Smeg – all their products may not perform as well as you'd expect for the price you pay.
As much as a matchy-matchy kitchen might sound appealing, what you'll gain in aesthetics you may lose in performance. But if you choose carefully, you can have both beauty and function.
"There's more to a kitchen accessory than just good looks. Our independent, comparative tests show that Smeg products aren't always recommended performers, despite their retro appeal," says Kim Gilmour, team leader of CHOICE's household testing.
We look at which Smeg products work and which leave something to be desired.
Good buys
Toasters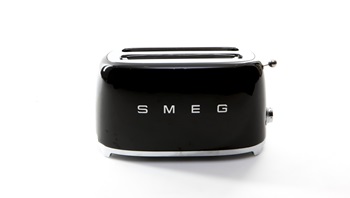 We recommend two of Smeg's retro-styled toasters.
We recommend two of Smeg's retro-styled toasters, the TSF01PBAU and the TSF02BLAU. Not only will they up your kitchen cred with their stylish design, they both performed well in our toaster reviews, scoring well for toasting consistency (producing the same toast colour cycle after cycle) and being easy to use.
Priced at $179 and $199, the models we tested were at the upper end of the price range, but easily outperformed the KitchenAid toaster that was so bad at doing its only job (toasting bread) that we gave it a Shonky Award in 2018.
Coffee machine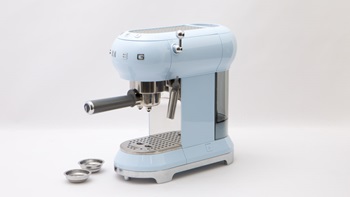 We recommend the retro-styled Smeg EFC01PBEU coffee machine.
Smeg's ECF01PBEU espresso machine gets the CHOICE tick of approval: we recommend this model, which scored 100% on coffee temperature consistency. It also scored well on the milk frothing test and taste test. At $499 it's a good price, too, and held its own against products that cost several times more.
Wall oven
Ranging in price from $1349 to $4990, Smeg's wall ovens certainly aren't the cheapest offerings on the market, but fortunately they perform well for the price. The four models we tested in our wall oven reviews all received high performance scores, baking scores and roasting scores.
Blender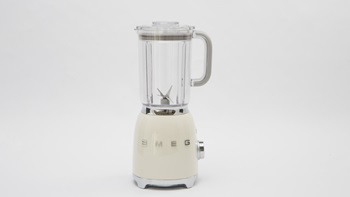 The Smeg BLF01CRAU blender scored 95% on the kale test.
Another retro-styled appliance that performed quite well, the BLF01CRAU blender makes a pretty darn good green smoothie and absolutely blitzes kale. It's no Vitamix, but at $299 it's a fraction of the price. It's not the highest scoring blender in our blender reviews, but if you absolutely must have a pretty blender in your kitchen, this is a decent option.
Best to avoid
Fridge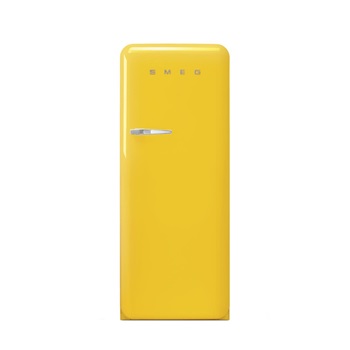 The Smeg Retro Style FAB28 range needs to be manually defrosted.
Smeg has turned back the clock with its retro-styled FAB28 range of fridges. Buying one of these will set you back around $2750, but Smeg has ensured you'll have a truly authentic 50s experience as the fridge doesn't have auto-defrost – so you'll have to manually defrost the freezer yourself whenever the ice gets to 2cm thick. We think some 'features' (like manual defrost) should stay in the past.
"The problem with buying a poor-performing fridge is that your food will go off faster, so you'll end up spending more money in the long run," says Ashley Iredale, CHOICE's whitegoods expert.
"Retro appliances may look cool, but our advice is to defer to function over form, and preference products which perform well instead. And there's plenty of other ways you can make your kitchen feel funky without a fridge full of funky, rotting fruit and vegetables, like hanging a painting, getting a lava lamp or hosting a fondue party."
Kettle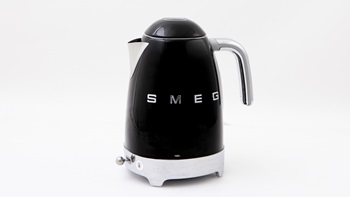 The Smeg 50s style variable temperature kettle is noisy, expensive and performed poorly in our kettle reviews.
They sure do look the business, but Smeg's 50s style variable temperature kettles are more style than substance. They scored a dismal 68% and 70% in our kettle reviews, cost a steep $259 and $199 and boil at a noisy 60dB. If you're after a kettle that does the job and won't burn a hole in your pocket, check out our kettle reviews.
Mixer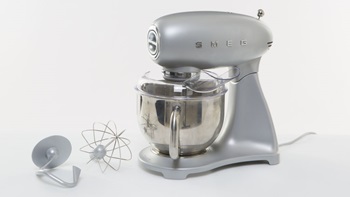 The Smeg kitchen mixer's beauty is only skin deep.
While it has the looks to rival KitchenAid, this mixer's beauty is only skin deep: it came dead last in our kitchen mixer review and scored poorly on a number of tests, including ease of use, whisking and beating. The dough hook test was the only component that performed well, scoring 100%. And for $799, you can do better. If you want a mixer that's functional, not just decorative, see our mixer reviews.
Steam oven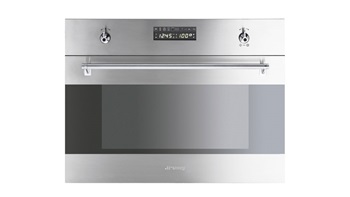 Smeg's steam oven is difficult to use but costs a cool $4490.
A steam oven is a serious investment for any home cook, and considering that they start at a smidgen under $4500, you'd want to make sure it does the job. If you're looking for a combi oven that works well, you'll probably want to dodge the Smeg SA45VCX2 classic combi. It came in last in our steam oven review. Here's what our testers said: "This steam oven is difficult to use due to poor instructions, no recipes and complicated controls." And that was just for starters: it's also noisy, hard to see inside and refilling the water tank during cooking is a challenge. If you're going to spend all that dosh on a steam oven, make sure you buy one that works: check our steam oven reviews.
---
Join the conversation

To share your thoughts or ask a question, visit the CHOICE Community forum.