Lite n' Easy meal recall
Frozen steak dinners could be contaminated with pieces of metal.
What you should do
---
Lite n' Easy is recalling two types of chargrilled steak dinners due to the possible presence of metal. Here's what to do if you have the pre-prepared frozen diet meals in your freezer.
The two pre-prepared frozen meals are the Chargrilled Steak & Pepper Sauce (188) and the Chargrilled Steak & Mushroom Sauce (189), both 448g and 430g versions, with best before dates up to 18 October 2017.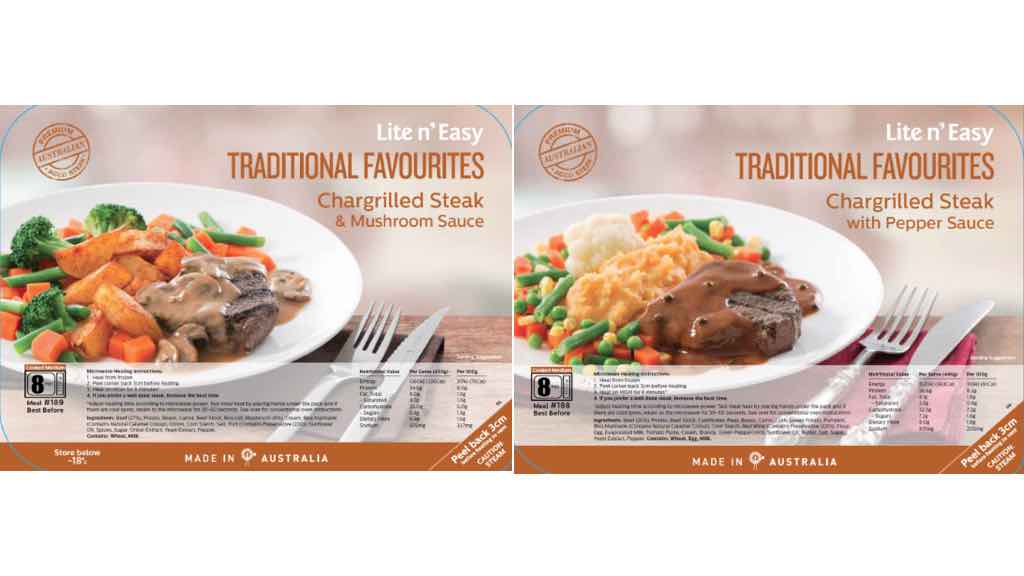 How to get a refund
The diet meal delivery service advises consumers to dispose of the product and notify them so they can apply a $15 credit per meal to your Lite n' Easy account.
To get a refund, take a photo of the product lid (including the best before date) and email it to the address for Lite n' Easy in your state:
Victoria: vic@liteneasy.com.au
South Australia: sa@liteneasy.com.au
Queensland: qld@liteneasy.com.au
Western Australia: wa@liteneasy.com.au
New South Wales: nsw@liteneasy.com.au
You can also ring Lite n' Easy on 131 512.
CHOICE looks at Lite n' Easy in detail
---
Join the conversation

To share your thoughts or ask a question, visit the CHOICE Community forum.