TomTom and Garmin golf watch review
Can a GPS golf watch improve your game?
Buy a better game using GPS technology
---
Car owners have been using GPS technology for a while now to more easily reach their destination. Now golfers are getting in on the act, using GPS technology to work out the distance to the next hole – or the next hazard to avoid.
We take two golf watches for a swing, to see if they can improve the handicap.
TomTom Golfer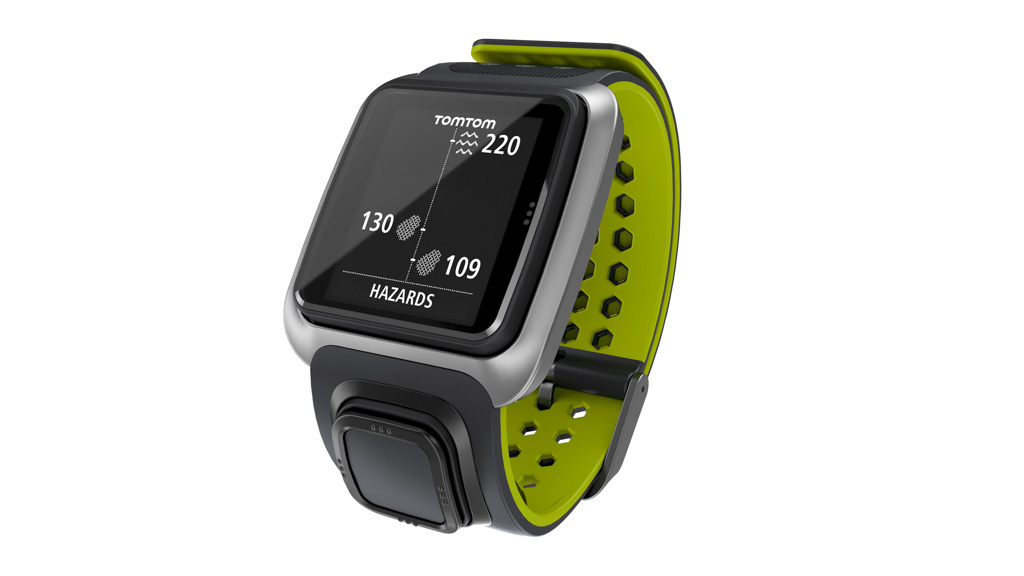 The TomTom Golfer costs $299 and provides an exact distance (in metres or yards) from your position on the course to the front, middle and back of the green. Hazards between you and the green are clearly shown, and while the mono shading and blocky illustrations may not look fantastic, you still get a good idea on where to go and what to avoid.
The small and stylish square design of the watch looks similar to the upcoming Apple Watch, and an ATM 5 waterproof rating means you can wear it while scuba diving down to 50 metres, so a bit of a rainstorm on the back nine shouldn't be an issue.
The lack of a touchscreen makes menu selection cumbersome, but once the controls for the watch are set you shouldn't have to touch it – most of the relevant information is automatically displayed as you progress from one hole to another.
A fully charged watch lasts for two rounds of golf, but we couldn't get a day of normal use (GPS turned off) in between rounds. If you want to use the TomTom Golfer as a normal watch off the course, get used to charging it as regularly as you would a smartphone following every game.
More than 34,000 courses are included and a random check showed an extensive list of Australian courses covered. However, you can quickly see if your local club is among them on the TomTom website.
The My TomTom app can be installed on an iPhone or Android smartphone for syncing your scores and shot information with a PC. Unfortunately, none of the multi-sport functionality available in the other TomTom watches is present in this model.
CHOICE verdict
The TomTom Golfer is a nicely styled watch that performs its task simply and effectively. But the asking price of $299 still seems steep for a non-touchscreen watch with mono display, no matter how cool it looks on your wrist.
Garmin Approach S6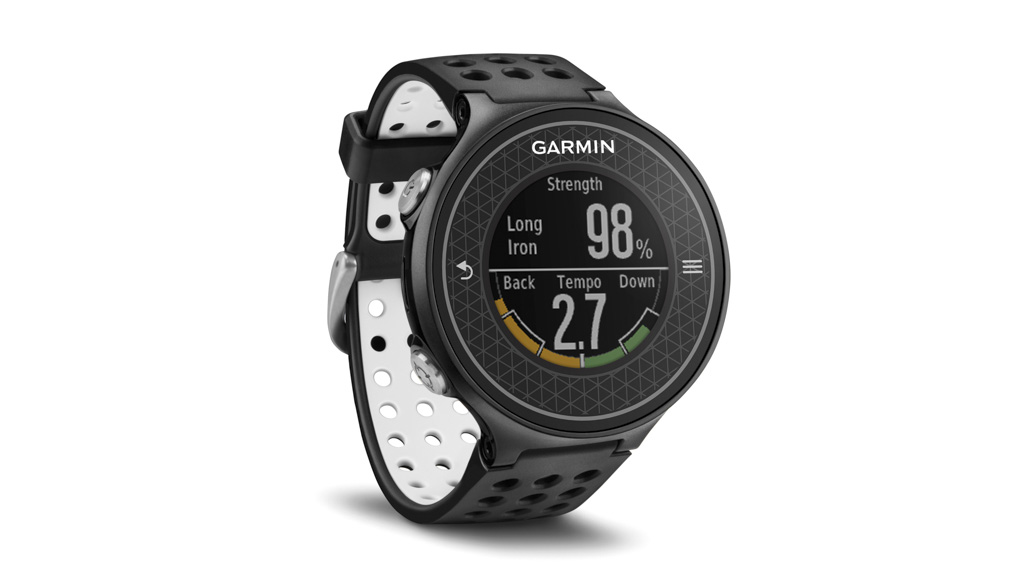 The Garmin Approach S6 watch is aimed at golfers, but not just any golfer. You have to be an absolute golfing nut (there are a lot out there) who wants to not only see every inch of the hole on your wrist in full colour, but also get to know the mechanics of your swing.
While the large round face may not win any style awards (it's based on the Garmin Forerunner fitness watches) it's light and comfortable to wear.
The main function for a golf watch is to show the distance from your current position to the green. The Approach S6 does that, but can also display the complete layout of the hole in colour, with the user able to select points on the hole to determine distances for the ideal layup. The touchscreen is surprisingly good when you consider the small display – you can simply touch an area on the green or anywhere on the hole to get an exact distance. There's even a 'pinpointer' feature that points you in the right direction if you're in the trees and can't see the hole.
Unlike most golf watches, you don't need to be at the course to preview the holes, so you can bore your family and friends with your amazing golfing performance in the comfort of the clubhouse bar or even at home.
Garmin claims a battery life of 10 hours with the GPS enabled and we found that the watch comfortably handled two rounds of golf on consecutive days as well as using the device as a normal watch (GPS off) between games, with Bluetooth enabled to receive message notifications from an iPhone or Android smartphone.
Over 34,000 courses are included and a random check in several states showed an extensive list of Australian courses covered. You can see if your local club is included on the local Garmin website.
Unlike most golf watches, the Approach S6 can be just as useful away from the course as a training aid to help you get the most out of your swing. A 'TempoTrainer' feature uses data gained from pro golfers to measure the ideal backswing speed to match the downswing, helping you develop a backswing/downswing combination to suit your skill level. Set the ratio to a setting you feel comfortable with and the watch provides an audible beep to indicate when you should start the swing and when you should transition to the downswing. While this sounds like a gimmick, the process delivers a simple yet effective aid that can be used anywhere with room to swing a club.
The 'SwingStrength' function measures the power of each swing based on a 100% swing you've fed to the watch as a reference, so you can develop a feel for a 90% or 75% swing. This is crucial in producing finesse shots or for distances between two clubs with a full swing.
The Approach S6 also saves scorecards and stats to be synced to Garmin Connect or Garmin Connect Mobile where you can analyse and share scorecards, as well as other data like fairways hit, greens in regulation, shot distance and putts.
CHOICE verdict
The Garmin Approach S6 isn't cheap at $499, but you get a lot of features and functionality for your money, and battery life both on and off the course is impressive. If you can make use of the training aids and want a full-colour touchscreen device on your wrist, then this is a watch that keeps giving.
---
Join the conversation

To share your thoughts or ask a question, visit the CHOICE Community forum.