Health and fitness trends to embrace or avoid this year
Fit or flop? We look at Fitbits and apps like Quit Genius or 100 Club, to going vegan and joining a gym.
Exercise caution
---
Two things are almost certain at this time of year: one, your clothes feel a bit tighter after all that festive season excess, and two, you'll be constantly bombarded with ads for gyms, fitness trackers and diet plans.
Whether your New Year's resolution is to run a marathon or just fit back into your jeans, there are plenty of products out there that claim to keep you on track.
But which ones will actually help? We take a look at what works and what doesn't.
Health and wellbeing apps
More than 30% of us use apps to try to improve our health and wellbeing, but how many of us actually use them once we've downloaded them, or see any positive results?
When VicHealth and Deakin University reviewed 348 health and wellbeing apps, 75% of them scored 2.5 stars or less (out of five) – suggesting that many apps aren't worth your time, money or data.
Price is no guarantee of quality, unfortunately – a $50 app scored just 1.5 stars, while the ones that topped the list were free to download – but it's good to know that you don't need to drop any dollars to achieve your health goals.
How to pick the best health and wellbeing app
If you're looking for an app to help improve your health, the evidence shows that you're better off looking for ones that:
let you set goals
track your behaviour
reward positive behaviour
send notifications and prompts.
For more information on choosing the right app for you, visit Vic Health.
Fitness trackers and smartwatches
What to buy
Fitbit or Apple watch? Samsung or Garmin? If you're not sure which fitness tracker or smartwatch is best, we've put them all through their paces in our fitness trackers and smartwatches review.
We give each tracker and watch a thorough workout to help you find the models that:
are the most accurate for fitness tracking
help you to keep track of your heart rate, food intake and burned calories
are water-resistant and have GPS.
We've also surveyed fitness tracker and smartwatch owners to find out which brands are most reliable. Find out which products last the distance here.
If you're not ready to become a member, you can still get lots of tips on what to look for in our fitness tracker buying guide.
What to avoid
Several models we tested had the following 'bad points':
poor or very poor accuracy for pace count and distance
no heart rate monitor
may be uncomfortable to wear for extended periods of time
screens that were hard to read in sunlight.
Look for a fitness tracker that's comfortable as well as accurate.
Gym memberships
Membership as motivation
If paying for a gym membership means you're more likely to actually turn up to that 6am spin class, then you'll want to know how to get a good deal on a gym membership.
In the market for a new pair of kicks to motivate you? Take a look at our running shoe reviews.
Quick to quit
Many of us stop going to the gym after a couple of months, and when we try to get out of our contract we find we're pretty much locked in, leaving us out of pocket.
So before signing up, it pays to do your research about the type of membership you're signing up for.
Alternatively, maybe creating a workout space at home is more realistic for your fitness goals? We lab test and review treadmills and exercise bikes to find out which models are a cost-effective way to keep fit, whatever the weather.
Diet changes
Changing your exercise habits won't make much difference without changing your eating habits too.
We're all for people making healthier food choices, but it's important to do your research before jumping headfirst into the latest fad diet.
Diet trends that work
Extreme options such as weight-loss drugs (like Saxenda) and meal replacement programs (like Isagenix) can be effective, but there are some serious pitfalls you should be aware of before embarking on such a diet.
See medical weight-loss treatments that work for more details.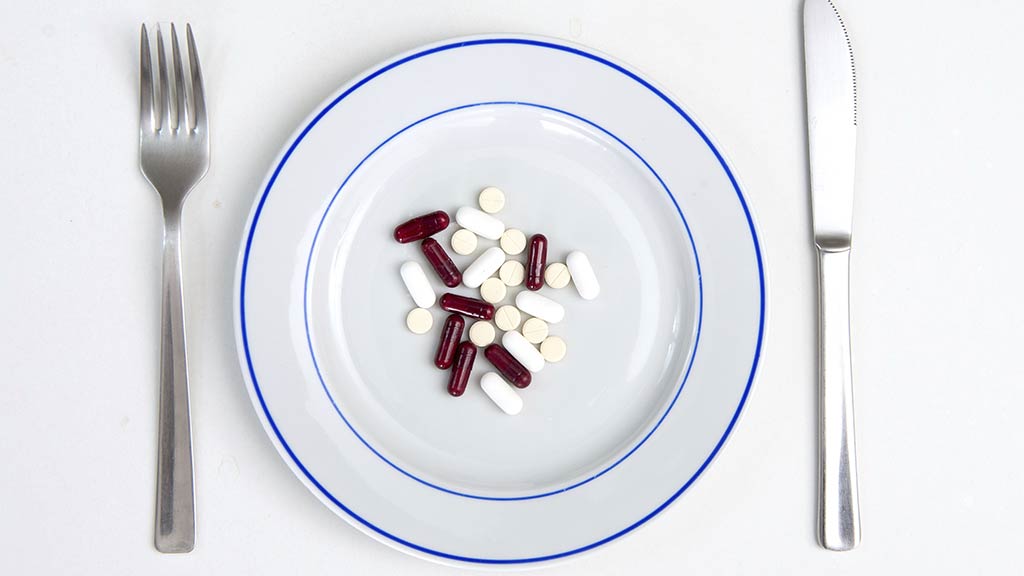 Weight-loss medication can help people manage their weight – but they're expensive and you may experience unpleasant side effects.
Contrary to what the Instagram influencers would have you believe, there's no magic solution that'll help you lose weight fast and keep it off.
But dietitians do give 'buddha bowls' the tick of approval, and for safe, sustainable weight loss, check out our top 10 weight-loss tips.
Diet trends to avoid
The ketogenic diet is one trend we don't recommend. And if you're thinking about overhauling your diet by trying Lite n' Easy or going vegan, do your research first so you know what to expect.
---