How to bag a TV bargain
Knowing the numbers can help you nab a top television during the EOFY sales.
Channelling a bargain
---
The first batch of 2018 TVs have been through the CHOICE labs and while they may be smarter, there's no indication that they're much better. For example, don't expect huge increases in picture quality over last year's models.
However, there has been a dramatic change in the size of TVs found in most Australian lounge rooms, with 55-inch models now considered the volume seller and 65-inch TVs likely to become the new standard for many homes.
If you're after the latest 2018 models, our TV reviews reveal which brands come out on top. But if you're looking to bag a bargain, you may find several 2017 model TVs now deliver a price performance that's hard to resist.
These deals can be particularly tantalising during sales periods such as the end of financial year, Christmas and New Year, as retailers often knock a chunk off the ticket price, to shift older models. The trick is how to tell the new from the old.
In this article:
How can I tell a 2018 TV from a 2017 model?
The latest range of TVs from the big four (Samsung, LG, Sony and Panasonic) arrived in stores between April and July. LG models were available to buy in early April, Sony's latest and greatest appeared in late June, while some of Panasonic's models only arrived in July.
This means a range of very good 2017 TVs should still be available at discounted prices for some months. Our TV reviews include many models that are officially listed as discontinued, but it's worth taking a look at how they performed as they'll most likely be available at certain retailers at a great discount.
But how can you tell which TVs are last year's models so you can drive a bargain with the salesperson? The secret is knowing what the product codes for each TV really mean.
LG codes
There are two code systems to watch out for with LG TVs, the OLED range and the LCD range.
For LG LCD TVs:
The second letter in the product code indicates the release date. So for the LG 55SK8500PTA, K indicates a 2018 model.
A 2017 TV will have the letter J, such as LG 55SJ850T.
A 2016 model will use the letter H.
Avoid codes with the letters F or G (unless the TVs are being given away) as these are from 2015.
For LG OLED TVs:
The first two numbers in the product code indicate the display size in inches, and the last number indicates the year of release. So LG OLED55E8PTA means that it's a 55-inch OLED TV and a 2018 model.
The letter between the numbers for the display size and year of release indicates its price position in the range. The C8 series is the most affordable, the E8 is mid-price and the W8 range is priced from $10,000 to $20,000.
Expect to see some substantial 2017 LG OLED bargains with the main difference being the introduction of ThinQ, which is LG's latest AI (artificial intelligence) smart home and voice assistance functionality with support.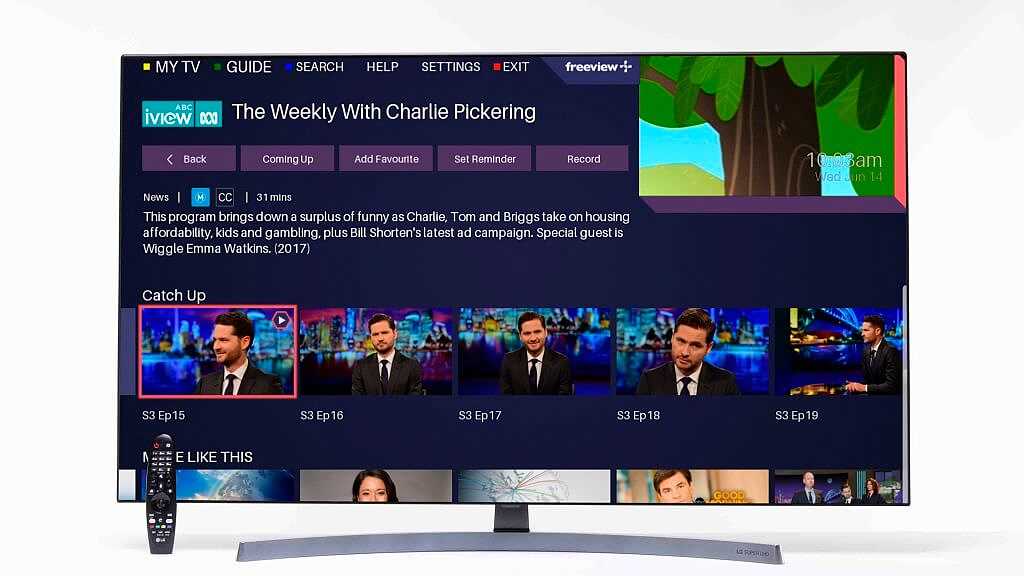 LG 55SK8500PTA smart LCD TV released in 2018.
Samsung codes
The Samsung TV offerings include a QLED TV range (which is sort of like Samsung's answer to the OLED TV) and an LCD range.
For the 2018 QLED range:
The product code should show a QA followed by the screen size in inches and a single number to show the position in the range.
For example, the Samsung QA65Q9FNAWXXY is a 65-inch QLED TV in the premium series 9 (the range works down through series 8, 7 and 6).
For the LCD TV range:
The first number indicates the size of the TV in inches, and is followed by a letter indicating the release date.
N means it's a 2018 model. So the Samsung UA55NU8000WXXY is a 55-inch display from 2018.
The 8000 (and 8500) series denote the premium range, while the 7100 series is entry level.
2017 models generally have an M after the display size number, e.g. Samsung UA55MU7000.
If you see a Samsung TV in store with a K after the display size, then it's a 2016 model and you should be able to negotiate a much lower price.
Panasonic codes
Panasonic indicates the release year by the first letter after the display size, with F being a 2018 model (e.g. Panasonic TH-55FX700A) and E indicating a 2017 model (e.g.
Panasonic TH-65EX780A).
The numbers in the series indicate the increase in quality and price from the lowest 32-inch TH32F400A through to the FS500A series, FX600A series and so on up to the top of the line 4K FX800 series with all the bells and whistles.
Panasonic also have two OLED models (FZ1000U and FZ950U) at 55 or 65-inches.
If the Panasonic TV you're looking at has an E after the display size number, tell the salesperson you know it's a 2017 model and you want a much better deal.
If it has a D after the the display size, avoid it unless you're getting a substantial discount as it's a 2016 model.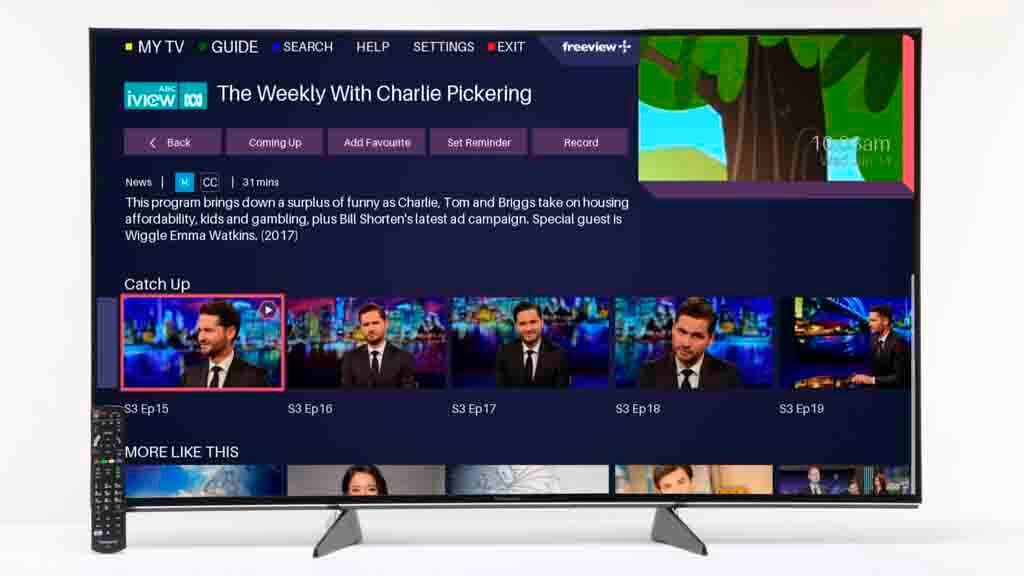 Panasonic TH-55EX600A released in 2017.
Sony codes
The Sony releases for 2018 didn't start appearing in stores until June, so expect to see 2017 and even 2016 models on the shop floor for several months.
If the last letter on a Sony TV ends with an F (Sony KD-65X9000F) then it's the latest model for 2018.
But if it ends in a D (Sony KD-55X8500D) it's technically a 2016 or early 2017 model and you should be asking for a lower price.
Should you buy a smart hub?
One of the biggest changes we're seeing with the 2018 models is the move from a smart TV to a TV that's a smart hub.
Like smart TVs, smart hubs let you access online apps such as Netflix and catch-up channels like iView and SBS OnDemand. But they're also more likely to interact with other smart devices on your home network, as well as using voice assistants such as Google or Amazon Alexa. Plus, they can answer queries about the weather, turn on your air conditioner, talk to your fridge and order more milk, and turn off the lights when you go to bed.
Other developments that you'll notice with this year's TVs is the wider support for HDR and almost universal support for 4K video on TVs with a display over 40-inches.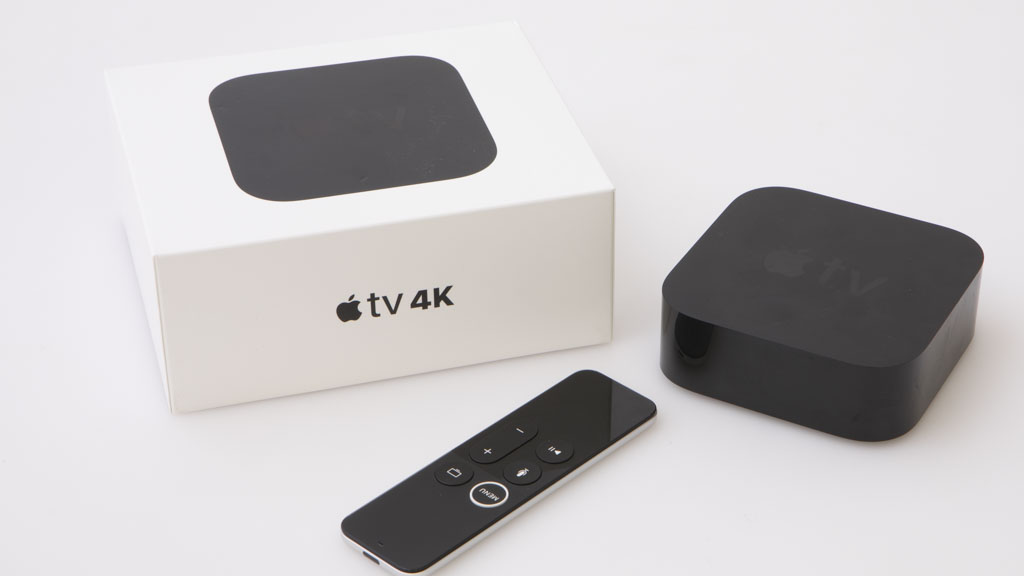 An older TV coupled with a media hub such as the Apple TV, may be a more affordable option.
Tips for your new smart TV
Streaming
Keep track of your streaming video subscriptions.
Signing up for the 30-day free trials with Netflix, Stan and other streaming services may sound great, but if you aren't using them you could easily be throwing away more than $50 a month.
High-res options
4K/UHD/SUHD are all terms to describe the next top option in TV resolution: 3440 x 2160 pixels, compared to a Full HD TV with a resolution of 1920 x 1080 pixels.
A 127cm (50") TV showing HD video should deliver its best viewing experience when you're sitting around two metres from the screen.
If you sit closer, you may see the individual pixels (depending on the quality of your eyesight).
If you need to sit closer or want a larger TV in your room then a 4K TV may be a good option, although you'll need to be watching 4K video to avoid the pixilation issue (and for now most content is still in HD or even SD).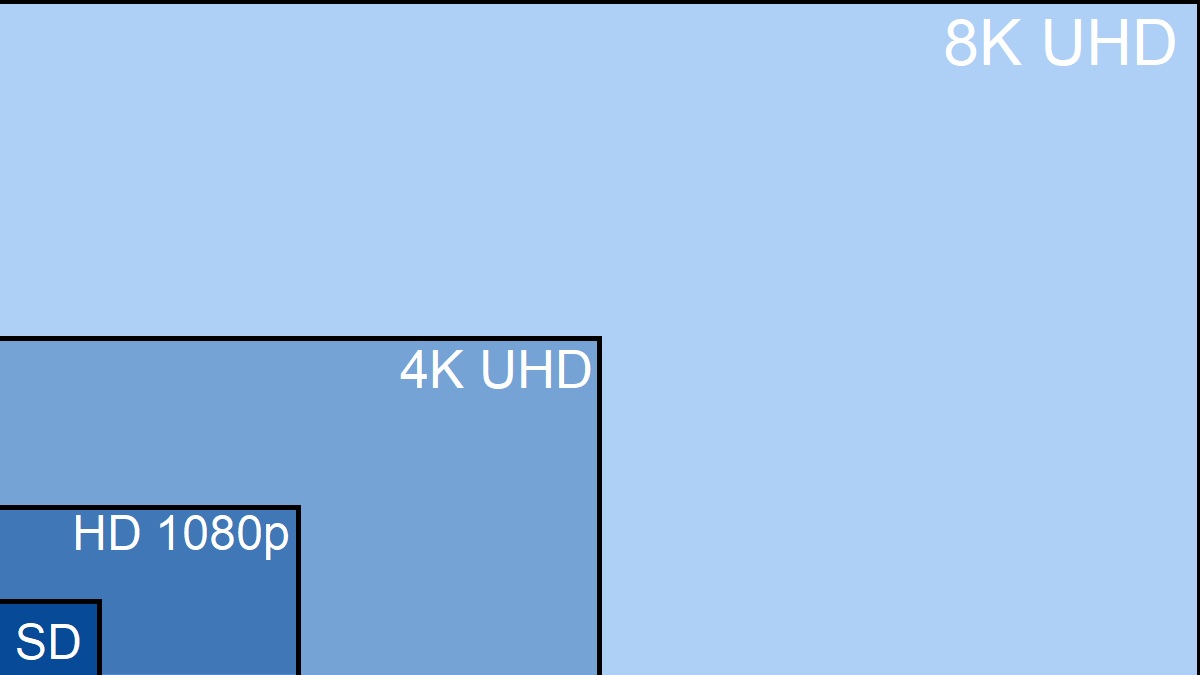 TV resolutions compared. 8K isn't really in the consumer space right now, but is an example of future tech.
Do you need HDR?
HDR is all about increasing the range of brightness in images in order to boost contrast between the whitest and the blackest elements. This technology essentially expands the TV's colour palette by displaying high levels of contrast between bright and dark colour. Almost all 4K TVs support HDR, and you'll find plenty of HDR-compatible movies and TV shows on disc and via streaming services.

When you buy your TV, ask the salesperson if HDR is on by default or whether you'll need to activate it. Some brands require you to turn it on for each HDMI port. Once activated, it should automatically switch on and off when you switch between HDR and non-HDR video and games.
---
Latest Electronics and technology