Lenovo Smart Display review
Should you add a screen to your Google Home smart speaker?
Words and pictures
---
The Lenovo Smart Display belongs to a new product category making headway in Australia – smart displays.
What's a smart display?
Smart displays combine a smart speaker with a touchscreen, which adds visual responses to your commands and lets you watch videos.
For its smart displays, Google created a new operating system (OS) called Android Things. The touch interface is minimalist, with a few options for swiping through suggested things you might like or accessing devices in your smart home.
But in general it's designed for you to speak to it, and it responds with a mixture of verbal and visual information.
Price
Lenovo has two Smart Displays:
8-inch high definition (1280 x 800) – $299
10-inch full HD (1920 x 1200) – $399
Lenovo loaned us the 10-inch model for this review.
Contact: lenovo.com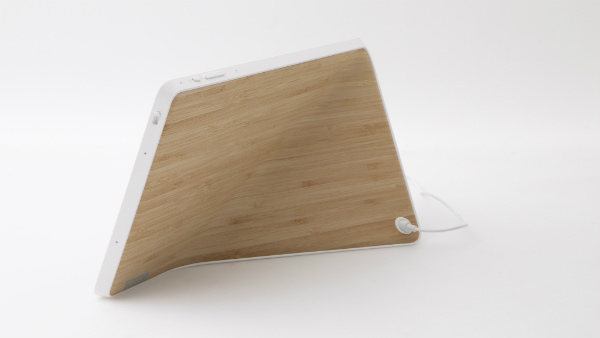 Casing
The back plate on the 8-inch is grey plastic, but the 10-inch has a stylish bamboo back that looks more like something from a piece of modern furniture than a techy gadget.
Camera
Both models have a front-facing 5-megapixel (MP) camera with a physical shutter you can close, meaning no amount of hacking can allow it to snoop on you. But having a camera does mean you can place video calls and see what your smart security cameras are recording, which can be useful when someone's at the door.
What's it do?
Like with smart speakers, you can play music, control smart lights and other smart home devices, set timers and calendar events, control Chromecast-connected TVs, and ask questions for the Lenovo Smart Display to answer via the web.
The screen lets you look up YouTube videos and view information you'd otherwise have to ask for, such as weather or time, if talking to a smart speaker.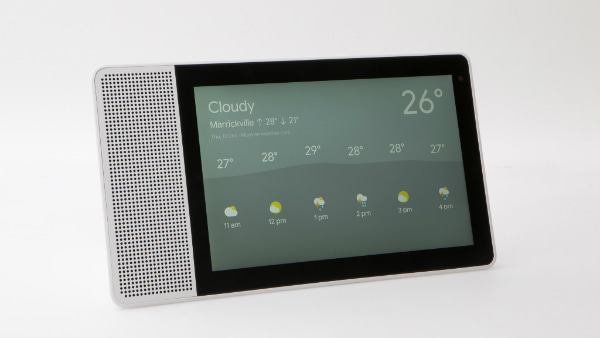 Recipe for success
Cooking is a big focus. Ask something like "Hey Google, how do you pickle onions?" and you'll get a list of results accompanied by pictures and ratings out of five stars.
Selecting a recipe opens its webpage, but once you tap or say "Start cooking" your smart display summarises the whole page into a short list of ingredients and easy steps. These it shows on the screen and reads aloud, waiting for you to ask for the next ingredient or step before continuing.
Can I watch TV on it?
At the time of our review, Android Things doesn't support a lot of video other than YouTube. You can't play Netflix, Stan, Foxtel Now or Amazon Prime TV shows or movies on it. Nor can you play free-to-air TV.
These are limitations Google may overcome eventually (in the USA there is already support for some streaming services not available in Australia). But we had no such luck.
This is a shame, as having a voice-controlled screen for TV and movies in the kitchen could keep you entertained while cleaning or cooking.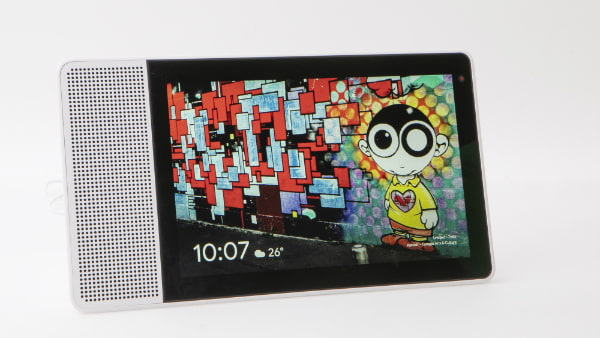 How does the Lenovo compare with other smart displays?
Google-powered smart displays right now are all relatively similar because they all run on the Android Things operating system.
Screen size and resolution, speaker size and quality, cameras, and physical design are the only real separators.
---
Join the conversation

To share your thoughts or ask a question, visit the CHOICE Community forum.