Home automation gadgets
How to create a digital dwelling you can control with a smart phone.
Smarten up your home
---
Picture this. It's evening, you're walking home, and as you approach the driveway the kitchen lights switch on, the TV comes to life, and the oven starts to warm up. You open your front door with a single tap of your finger, before walking inside and flicking on the heater with your smartphone. It may sound like something you'd see in an 80s sci-fi movie, but it's possible to create this kind of scenario in almost any household using off-the-shelf home automation gadgets.
A few years ago this kind of set-up would set you back several thousand dollars, but the new wave of Wi-Fi gadgets are much more affordable. You don't have to rewire your home either, as several companies have introduced plug-and-play options designed to work with your existing home Wi-Fi network.
Home automation has been around in some form for over 40 years, but it still hasn't managed to break into the mainstream. So we took a look at the latest batch of add-on devices from a handful of manufacturers to see what you can put together.
In this article:
How does home automation work?
The idea of home automation is to let you control many items around the house with your smartphone or tablet. Traditional wired-in systems require a central hub that sends the unique automation signal around your home, while simpler setups communicate via Wi-Fi. These signals are called protocols, and there are several competing versions each with their own pros and cons, such as Insteon, X10, Z-wave and ZigBee.
Devices with a central hub link to your smartphone via your Wi-Fi network. They communicate with appliances and lighting around your house via a built-in receiver or external add-on switches that can add basic smart controls to 'dumb' devices. Companies that develop protocols usually make and sell their own products as well, such as Insteon-manufactured and powered light bulbs. Higher end systems also let you group products together so you can complete multiple tasks with the press of a single button. For example, you could set a timer that opens your curtains, turns on the heater and activates the radio when you have to get up for work.
Thanks to the integration of Wi-Fi, and automation products that plug into a standard wall socket, it's now much easier to retrofit your home with basic equipment. The move to mobile devices has helped these systems expand their repertoire as well, as most let third-party developers add extra features and functions. A well known example that's supported by almost all manufacturers is the web-based service, IFTTT (If This Then That).
Recipes for home automation
IFTTT (usually shortened to IF) lets people set up simple automation scripts (called recipes) across various devices, programs and apps using the internet. Each step links to a home automation product with a particular instruction attached, which then serves as a trigger for the next instruction in the chain. For example, IF the weather app on your smartphone shows clouds during the day, THEN the lights in your study will increase in brightness.
Most home automation gadgets include basic IF-like protocols that can turn products on and off at certain times of day and different days of the week. So it's worth creating recipes that are a little more complex than 'turn lights on at 5pm' if you want to make the most of it.
Creating recipes is straightforward – all you need to do is select an app, product or service to act as the trigger, pick an action from a list of presets, then select an app, product or service to respond to the trigger and so on. But if you're not feeling particularly creative, you can download free recipes from the IFTTT website or app for iOS and Android.
It's never too late to automate
Is it worth spending hundreds or even thousands of dollars to turn on the TV with your phone instead of a remote control? Probably not. You need to be a bit more ambitious to make it worthwhile.
While the question of convenience vs cost is really up to you, there are some simple, practical applications for home automation as well. Say, for example, you have a floor lamp that sits behind your lounge making it difficult to reach the switch, you can plug the lamp into a Wi-Fi connected relay and turn it on and off using your phone. Alternatively, you could plug in a motion sensor that automatically activates all the lights on as soon as you enter a room.
There's also plenty of options for assisting those with restricted or limited mobility, such as replacing a floor lamp switch with a smart phone app for someone in a wheelchair, as well as the potential to make life a little easier for the elderly.
Now that 3/4G and Wi-Fi networks are available almost anywhere, home automation apps usually include a remote access feature as well, so you can communicate with your devices when you're away from your house. For example, if you realise that you've left the lights on after you've left home for the day, you can log in remotely and switch them off.
Products to automate your home
It's easy enough to get caught up in the idea of automating your home, but are these products as effective as the manufacturers claim? Below are some quick looks at a few popular options to find out if they work as promised, and if they're actually useful or just fancy bits of technology.
Belkin WeMo family
belkin.com/au
Price: Switch – $70, Light Switch – $80, Switch + Motion $140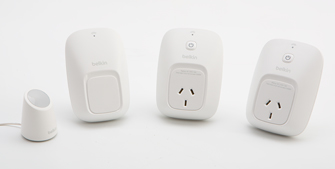 Belkin's 'WeMo' products are simple Wi-Fi based plug-and-play switches designed for retrofitting. WeMo Switch plugs into a wall socket so you can turn electronic items on and off, Motion adds basic motion sensing features to any WeMo-powered device, and Light Switch (not pictured) replaces a standard wall unit with a Wi-Fi enabled switch. Note that one Switch/Motion unit covers two plugs in a standard wall socket.
Verdict: They're fairly simple to plug in and connect to, the exception being the light switch which required wiring expertise (we recommend hiring an electrician). Firmware updates repeatedly failed, however, until we turned off the remote access feature (based on the advice of other Belkin users and not the company itself). Other than this, the instructions provided enough information to set up local and remote access as well. These are practical and easy to use, particularly the motion sensor which we set to turn on lights as we entered a room. The app can be hit and miss, however. Setting up timers (known as rules) and IF functions was pretty straightforward, but response times varied between instant and quite slow. We also couldn't find any option for grouping switches together, which meant turning off each device individually. This could become confusing if you're running more than a dozen or so WeMo devices around the house.
Philips Hue
philips.com.au
Price: Bulbs – $70 each , Starter Kit (three bulbs + hub) – $250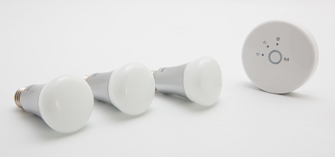 These LED lights are standalone products that communicate with a special hub via the ZigBee protocol. The hub plugs into your router and connects your mobile device via Wi-Fi, so you can turn the lights on and off, set brightness, and change the hue across 16 million colours. These are standard bulbs that fit into any screw base, and each hub can support up to 50 globes.
Verdict: Philips Hue is great because it works well and the app is easy to use. Once we installed the lights and turned them on at the wall, all we had to do was plug the receiver into our router, turn it on, download the app and we were good to go. The app connected to the receiver, which automatically detected each globe in the house.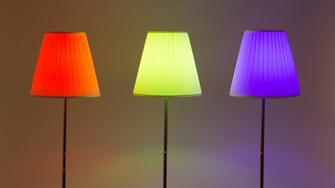 It groups lights into 'scenes' which are pre-made colour and brightness settings for each bulb. You can make your own scenes too, and we created a 'movie' scene that turned off lights around the TV and dimmed rear bulbs for optimal viewing. We found a few interesting IF recipes as well, such as one that made the bulbs flash when we received a text message. They were bright enough to light a room in groups of three or four, but not quite as bright as your typical ceiling bulb.
Insteon starter kit
insteon.com.au
Price: Lite starter kit (one bulb, one dimmer module + hub) – $277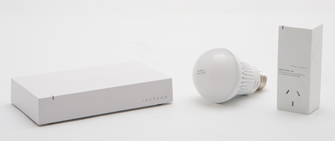 Insteon makes more than 200 home automation products, including devices suitable for retrofitting. The starter kit in our test came with an Insteon hub, bulb and dimmer module. The bulb has Insteon receivers built in, while the dimmer module fits between a wall socket and floor or desk lamp, to add automation to an otherwise standard lamp.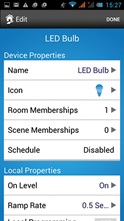 Creating an account and setting up the hub was fairly straightforward, as the mobile app handled most of the complicated work. During set-up we encountered connection problems which Insteon tech support linked to interference, and when we tested the kit in a typical home instead of our labs we were able to activate and control the bulb and dimmer module. Nevertheless, the app was a little hard to use, as every device was buried under a series of submenus with limited navigation assistance such as pop-up instructions. According to Insteon, interference can come from home entertainment, computer products, power strips and motorised devices (such as fridges or pumps). These broad categories cover devices found in almost every household, which could be a problem.
Kevo lock
kwikset.com/kevo
Price: $300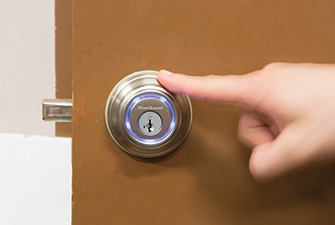 This Bluetooth-powered lock replaces the lock and deadbolt on a standard door. You can open the lock simply by pressing your finger against it. An accompanying app for iOS and Android (5.0 or later) helps the lock verify your identity. You can also send out temporary (24 hours or user-specified), reusable or permanent digital keys called eKeys to other Kevo app users so they can open the door when you're not around. Kevo also lets you deactivate your phone via a web portal if it's lost or stolen and the kit includes a wireless dongle and standard physical keys as a backup. Powered by four AA batteries.
Verdict: Easy to install and calibrate with a bit of handyman know-how. It successfully opened almost every time using the administrator account and temporary keys, regardless of whether the smartphone/tablet was in our hand, pocket or a backpack. We also tried the indoor protection mode, which stops unwanted guests from entering even if your phone is within the vicinity of the lock, but this only worked half the time. Overall the lock was practical and easy to use. The app is well-designed, and it's easy to use and send eKeys to other people.
Parrot Flower Power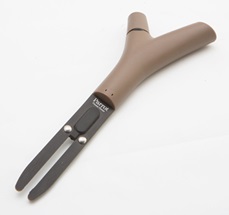 parrot.com/au
Price:$80
Stick this garden gadget in the soil next to a plant to monitor its moisture, fertiliser and sunlight levels. This data is analysed and sent to the accompanying app, which generates basic information in real time and daily reports, which tell you whether you need to add more water or fertiliser, for example.
Verdict: Very simple to use. Put in one AAA battery then shove it in the soil adjacent to the plant. Next, download the app (which will require Wi-Fi as it's 105MB), create an account and the app will automatically connect to Flower Power via Bluetooth. Then all you need to do is find your plant in the database and link it to the Flower Power.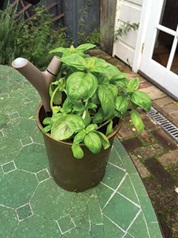 We couldn't find many Australian natives in the database, which was disappointing, so we opted to test it on a struggling basil plant over the course of a week. Surprisingly, it proved to be very useful as a learning tool on top of its monitoring functions. For example, the app taught us that the moisture levels for this particular plant in a pot can decrease by as much as 30% over 12 hours. Kitting out an entire garden with Flower Power sensors may be a bit excessive and expensive, but keeping one or two in rotation around the garden for a week at a time will help you gain a better understanding of your plants.
Has the future home arrived?
Home automation has become much more accessible to most people. However, the shift to apps and mobile devices hasn't gone smoothly. Some products in our review were held back by poorly designed or buggy apps, as well as quickstart guides with limited information (as opposed to a full set of printed instructions). This is par for the course for most contemporary gadgets though.
These devices are unlikely to completely overhaul your home and if you want to try installing anything beyond simple retrofits, you're probably going to need expert assistance. Even so, as our quick reviews show, each product has some practical applications and, if anything, also makes for an interesting talking point.
---
Latest Electronics and technology
Join the conversation

To share your thoughts or ask a question, visit the CHOICE Community forum.